Our users support our website. Therefore, we sometimes earn affiliate commissions when you click through the affiliate links on our website. Rest assured that all of our recommendations are made whole-heartedly with the intent of helping travelers like you discover the world authentically and responsibly.
You really can't go wrong with a trip to Paris, but you can definitely enhance your time there by doing things that help you explore so much more of the city's fascinating history, architecture, and culture. On our list below, we've added experiences and food tours that bring your tastebuds back to life, as well as boat rides, day trips, and ground tours that'll show you towns, castles, and views that not many people get to see. Being in Paris means being in awe of your surroundings, and we hope this list of unique and exciting adventures makes your trip just that much better. Since we have already shared our favorite luxury hotels in Paris to make you feel like a local, here is our list of the top 12 most unique, VIP, and splurge-worthy experiences in Paris.
Riding along the Seine is at the top of our list because it's probably one of the best ways to see the city while winding down with good food and drinks. It's a classic experience to enjoy during a beautiful sunset, especially with your own private champagne tour. Book a river cruise that includes private seating, champagne tastings with a sommelier, live commentary, and hotel pickup and drop off. To make your experience even more luxurious, have a luxury travel agent help you with all your booking needs.
2. Private Shopping Day with Your Own Personal Stylist
Paris is known for many extravagant things, one of them being the fashion culture you experience upon arriving. What a lot of tourists might not know is that there are private shopping services you can purchase which include a walking/shopping tour of the city with a private stylist. What better way to get an up close and personal look into fashion trends, rising designers, and Parisian boutiques than to have an expert by your side educating you on all things Parisian Fashion.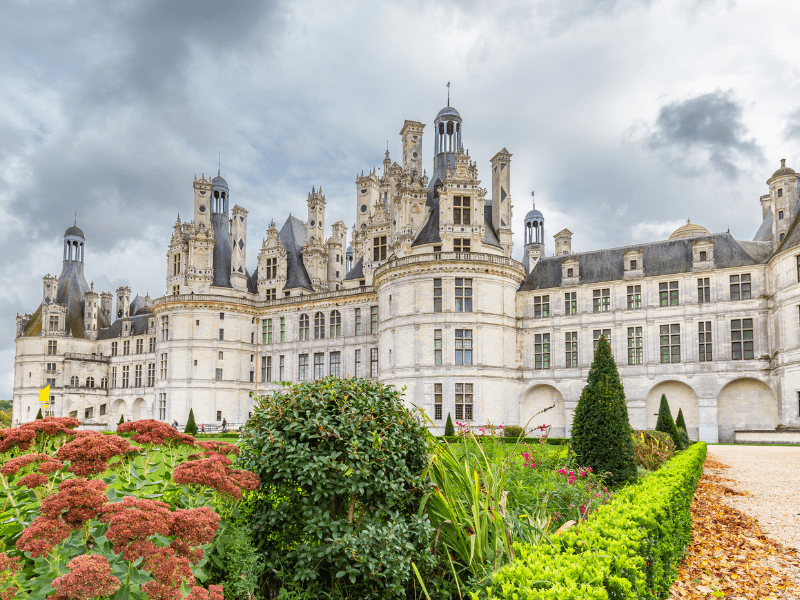 3. Loire Valley Castles and Wine Day Trip
Sitting just 2.5 hours southwest of Paris is the designated UNESCO world heritage site, Loire Valley which holds some of the most famous and beautiful châteaux of France. Several companies are offering full-day excursion tours of all the fairytale castles where you'll get the chance to soak in the French countryside while learning about the history of these castles, tasting delicious local wines, and exploring the garden grounds on your own. If you are planning a destination wedding anytime soon, consider these beautiful places as venue.
4. Gourmet Cooking Class with a Professional Chef
Whether you're a beginner or a pro in the kitchen, taking the time to learn about French cuisine from a local chef won't be an activity you regret. French gastronomy comes with its own history and influence on culture and that's what you'll learn at one of these cooking classes hosted by passionate chefs that have dedicated their lives to this kind of work. Whether you want a more hands-on approach, or you're looking for a little education while you make your dinner, take a look at these highly rated cooking classes.
5. Palace of Versailles with Musical Fountains, Private Gourmet Picnic and Bike Ride Through the Gardens
We bet you didn't know you could see Versailles like this! The Versailles Bike Tour is the best way to visit the town of Versailles. Not only will you be able to enjoy an interactive bike ride through the gardens, but you'll also be taken to an open-air market where you can buy exactly what you need for a lovely picnic lunch in the gardens themselves. You'll then head to Marie Antoinette's village before getting the chance to peruse and explore the palace with plenty of time to spare. This is one of our personal favorites when it comes to the top experiences in Paris.
6. Paris by Citroen 2CV
Are you a vintage car enthusiast looking for a slower ride? If so, booking a Paris tour by Citroën 2CV, a vintage car dating back to the 1940s is the best way to experience Paris from a totally new perspective. Whether you're going on a romantic ride with your partner or you're looking to take some vintage pictures of your 2CV in front of famous landmarks, this slow and personalized way of getting to know the city is the best way to turn heads and go at your own pace. If you are traveling to Paris with children, be sure to check out our one week family Paris itinerary for more kid friendly tour options.
7. Michelin Star Paris Food Tour
Paris is known as the Michelin Star capital of the world which means you're getting some of the best food in the world delivered to you on a platter. You must get the full Michelin dining experience in Paris! Why not make a night out of it and visit a few of the Michelin star winners on your own tour? This list of the best Michelin star tours is chock-full of once-in-a-lifetime gastronomic experiences that include luxury wine tastings, dishes from triple Michelin-Starred chefs, and vineyard tours.
Did you know that when you finish riding in a hot air balloon, it's customary to celebrate with a glass of champagne? This tradition started in the 1780s and continues to this day with hot air balloon companies offering flights over the pristine Champagne Region before landing and offering every person a glass of champagne created from the grapes they just flew over. This is a once-in-a-lifetime experience so be sure to book as soon as possible. Children seem to love the hot air balloon rides, if you are traveling as a family, be sure to check out our perfect family getaway to Paris. 
9. Learn About the French Revolution Tour with a Historian
Not many people know that the French Revolution was monumental in changing the history and politics of France as it gave power back to the people. Lasting 10 years and creating so much social and political change, fellow historians and visitors interested in this fascinating point in history can take either a self-guided tour or a walking tour with a historian to learn all about the fall of the monarch and the changes that ensued. Although Paris is filled with French history, consider going to other romantic cities in France to learn every more about the past.
10. Painting Class Along the Seine
Today, you can walk in the footsteps of Monet and Van Gogh and try your hand at oil or acrylic painting with a renowned artist. Set up your canvas and brushes and let the magic of Paris inspire what you create. There are tons of painting classes in Paris but if you're feeling a little independent, why not gather your own materials, pick your favorite spot in Paris, like the Seine, and get creative painting a landscape or something you're passionate about. Discover artists, painting classes, and artistic tours at the link in the title.
Seeing the Louvre in person and taking your own walking tour can be daunting with many other travelers wanting to see the same artwork just as much as you do. That's why the museum offers after-hours tours right after most of the guests have gone home to give you a chance to see the museum like never before. Grabbing a historian to take you through the many rooms of revered works of art is the best way to really understand the painter, the piece, and the inspiration behind some of the world's most incredible artwork. If you are an early riser, be sure to check out the morning breakfast experience overlooking the Louvre pyramid.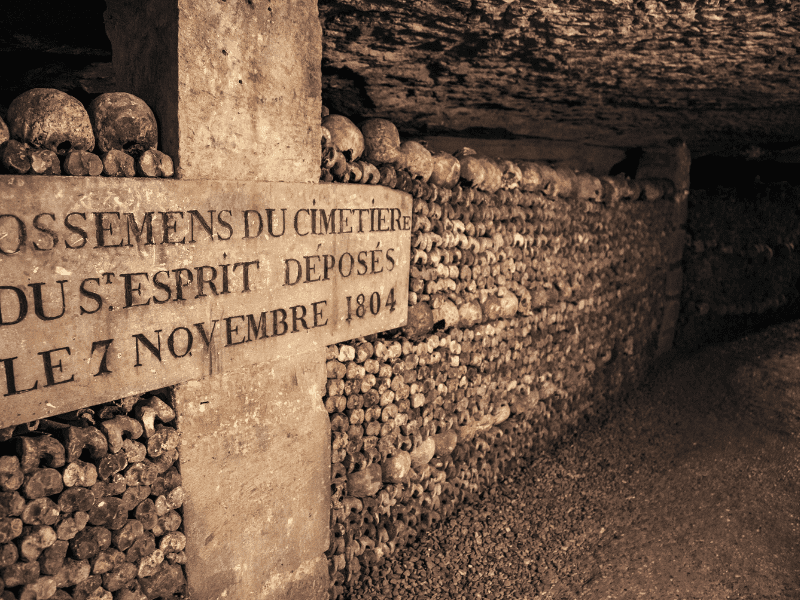 12. Catacombs Secret Passages and Hidden Rooms Tour
Those who like to dive deep into the historical footprints of their favorite cities will enjoy this adventure below Paris. The Tour Guy offers a tour of the Paris catacombs with hidden rooms and passageways for those wanting to take a step off the beaten path. The restricted access Catacomb tours are known for being some of the most thrilling experiences in Paris. Included in your visit is passionate storytelling, incredible history and facts, and access to underground streets, a mass grave, cataphile secrets and so much more.
If you plan on traveling to one of the many beautiful destinations in Europe soon, make sure you are well prepared!
—
Boutique Travel Advisors is a full-service, luxury travel agency. We specialize in creating bespoke itineraries for discerning clients around the world. Please visit our website or call 480-787-1477 to speak with a dedicated travel expert. 
Are you planning an international or domestic trip? Check out our other articles to help you come prepared!
We highly recommend the purchase of travel insurance to protect your financial investment and health while traveling internationally. To purchase a policy with our preferred travel insurance company Chubb click here.
At this time, anyone that resides in CA, CO, KS, MN, MO, MT, NH, NY, PA, TX or WA is unable to purchase an insurance policy online. If you would like assistance purchasing a travel insurance policy, please get in touch with a BTA advisor.