TRUSTED PARTNERS WORLDWIDE
We believe that meaningful relationships are at the heart of every great business. Our friendships and connections with partners worldwide enable us to tap into our private network and ensure that our guests receive extraordinary service to create unforgettable journeys.
Our team can assist with all of your travel needs. Whether you are traveling by air, land, or sea, we work tirelessly to ensure that no detail is overlooked. We specialize in working with the most trusted, reputable, and vetted partners in the world to safeguard your privacy and safety.
LUXURY CRUISING & PRIVATE YACHTS
Our BTA team loves the water. Whether your dream is to sail around the world on a luxury vessel, charter a private yacht for that special occasion, explore European villages by river, or embark on an expedition adventure to the Arctic, we have the expertise to guide your way.
We have developed strong relationships with luxury cruise lines and charter companies worldwide to bring you the highest quality service and expertise.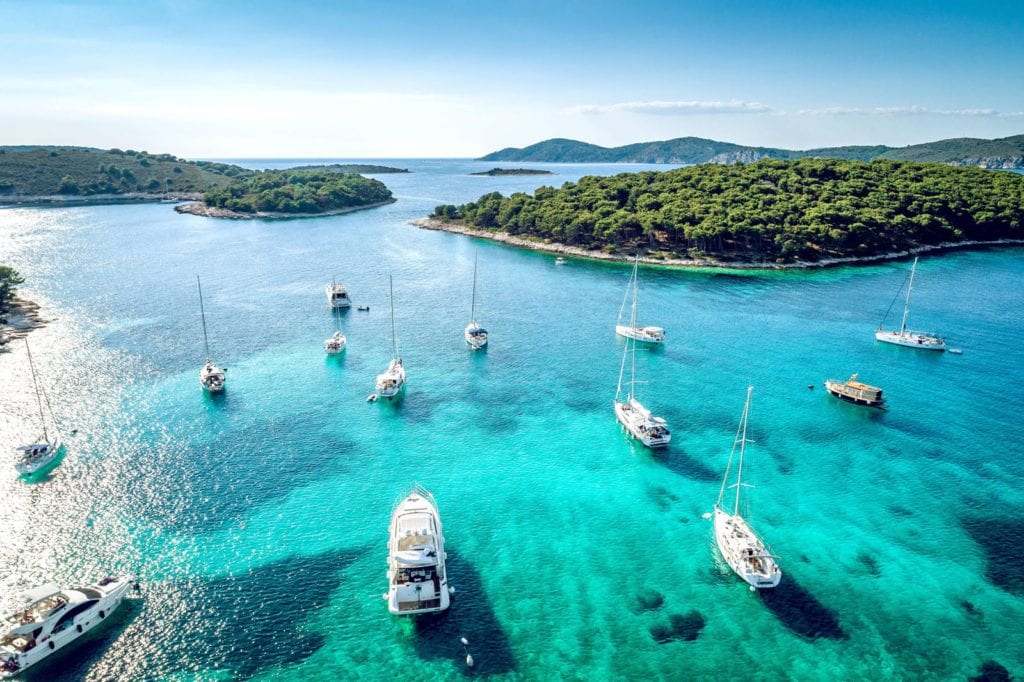 GROUP ADVENTURES
We recognize that traveling with a group provides unique benefits and offers opportunities to strengthen existing relationships and forge new friendships.
Whether you would like to plan a private group adventure or join an existing group, our team can guide you to choose the best land itineraries to meet your needs. We work exclusively with trusted partners who have years of expertise in curating unforgettable journeys.
Our partners specialize in selecting unique accommodations, provide professional travel directors, offer exclusive insider access to cultural heritage sites, incorporate authentic culinary experiences and practice responsible travel.
LUXURY BY RAIL
Feeling nostalgic for an old-world travel experience? Sometimes we crave adventure and the opportunity to catch a glimpse of a rare bird in flight, an elusive fox, or a mother bear with her cubs. Whether exploring the Canadian Rockies or the Pacific Northwest, observing the awe-inspiring beauty of nature by rail is magical.
However, there are other times when you may be craving the glitz and glamour of the golden age of travel—sipping a 50-year-old scotch and savoring the aroma of a fine cigar.
Whether embracing nature aboard the Rocky Mountaineer, discovering Machu Picchu on the Belmond Hiram Bingham, or dancing the night away on the Venice Simplon-Orient Express, a rail journey is unforgettable.
AIR TRAVEL
Let's face it, no matter what class of service you are flying in, air travel can cause significant aggravation. Although we cannot command the weather or prevent flight delays, our team can take care of all the details and make sure your plans are thoroughly investigated and thoughtfully arranged.
For clients who choose to fly privately, we have a group of elite charter partners who will get you to your destination safely and on time.
CURATED COLLECTION OF HOTELS & VILLAS
BTA works exclusively with luxury hotels, resorts, and private villa suppliers. We specialize in securing 4 & 5-star properties that are carefully vetted and regularly inspected. Our preferred partnerships and relationship with Signature Travel Network enable us to deliver exclusive amenities and VIP access not available to the general public.
BTA guests regularly receive complimentary special benefits worth up to $500.
PRIVATE TRANSFERS & TOURS
Whether landing in a foreign country or getting off a long flight, the way you arrive at a destination sets the tone for the remainder of your journey. At BTA, we handle the logistics and arrange private drivers who will be anxiously awaiting your arrival.
When we arrange custom, private travel experiences, we ensure that your group is paired with the best guides and local experts, who fit your personality, travel style, and interests. Our guides are travel specialists with years of industry experience who can provide behind-the-scenes access and help you discover hidden gems, unique culinary experiences, historic places, and cultural events.