PRIVATE JET CHARTERS


Private jet travel is becoming increasingly popular as travelers grow weary of the logistical difficulties associated with commercial airlines. Sophisticated and affluent travelers who found the appeal of traveling in comfort and style are driving demand for private air travel.
Technically there are three recognized categories of jets: Light, Midsize, and Large/Heavy Jets, which include ultra-long-range aircraft. Other sub-categories include Super Midsize, often advertised online and Very Light Jets. How providers categorize, price and book aircraft vary significantly within the industry. Our partnership with the world's most experienced and reputable brokers ensures that BTA clients receive the best value, service and amenities on every flight.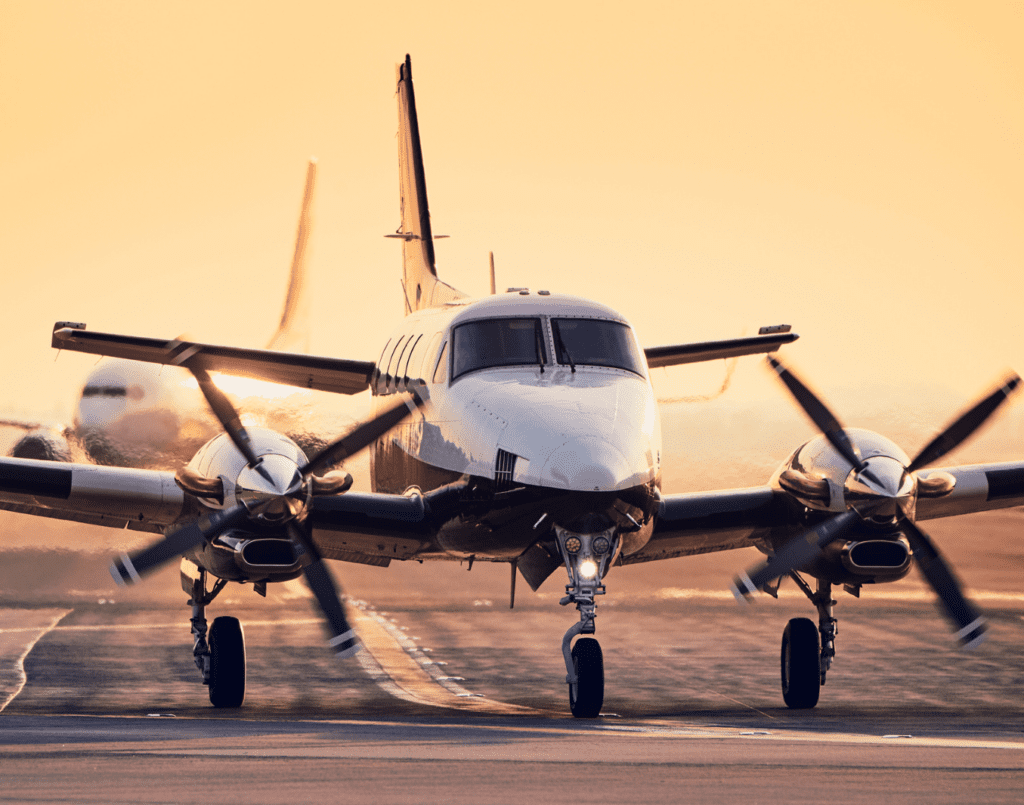 TURBOPROP JET CHARTER
Turboprop jet charters offer an economical introduction to private jet travel. They typically fly at around 300 knots (around 345 mph) and have a range of around 1500 nautical miles. Turboprop jets are great for short trips with fewer people onboard and offer more cabin space than light jets. In addition, turboprop charters offer the most cost-effective option for private jet travel. Models of turboprop jets include the Cessna 441 Conquest, Jetstream 31 and Pilatus PC-12NG.
LIGHT AIRCRAFTS
The types of private jets available for travel depend on your required size and range. A light jet offers convenience and efficiency. These aircraft typically have a range of 1,500-2,000 nautical miles and can seat up to eight passengers. A light jet flies at about 400 knots (around 460 mph) and is best for shorter trips with fewer people onboard. The engine size on light jets is much smaller than on the other jet categories, so they tend to be faster and more fuel efficient. Smaller aircraft such as the Falcon 10, Premier IA, Nextant 400XTi, Learjet 35A and Learjet 70/75 offer short-to-mid-haul trips. Perfect for a weekend getaway to the city, a mountain escape or some R&R at the beach.
MIDSIZE PRIVATE JETS
Midsize jets are larger than light jets but smaller than heavy jets. They typically have a range of 2,500-3,000 nautical miles and can seat up to 12 passengers. Midsize jets fly at about 450 knots (around 515 mph) and are great for medium-distance trips with fewer people onboard. The engines on midsize jets are slightly bigger than those on light jets, which makes them more powerful when flying at higher altitudes. In addition, midsize jets offer passengers more cabin space than light jets. Models of midsize jets include the Gulfstream Astra, Hawker 800A/850XP, Learjet 60XR and the Citation III/VI/VII.
LARGE/HEAVY PRIVATE JETS
Large/Heavy Jets offer the most luxurious private jet travel experience. They typically have a range of 3,000-6,000 nautical miles and can seat up to 14 passengers. Large/Heavy Jets fly at about 500 knots (around 570 mph), so they are best for longer trips with more people onboard. The engines on large/heavy jets are much bigger than those on light or midsize jets, making them particularly suitable for flying at high altitudes and long distances. In addition, large/heavy jets offer the most luxurious cabin amenities available in private jet travel. Long-range jets like the Legacy 650, Legacy 600, Gulfstream G350, Gulfstream G-IVSP, and Gulfstream G-IV provide passengers with comfortable seating for up to 15 passengers in a pressurized cabin, a fully-equipped galley, and luxurious amenities such as Wi-Fi and entertainment systems.

HOW TO BOOK A PRIVATE JET
Booking a private jet with BTA is fairly simple and can be done by calling our team directly or filling out an inquiry form. You will need to provide details such as your desired departure airport, destination, date and time of travel, number of passengers and any other special requests you may have. Once these details are provided, our experienced team will find the perfect aircraft to meet your needs and provide an accurate quote based on your requirements. Our client's needs and preferences are top-of-mind when securing private aviation.

PRIVATE JET CHARTER CONSIDERATIONS
When selecting a private aviation charter flight, several factors should be considered, including the aircraft size, your budget, desired amenities and range of travel. It is important to consider any special requests or needs, such as specific dietary requirements, extra luggage space or a pet-friendly cabin. Additionally, it is also important to consider if you need an airport with a fixed base operator (FBO) at your destination. Make sure that the charter company prioritizes safety first. Critical safety checks must take place on every aircraft for every single flight. 
EXCLUSIVE PLANNING PACKAGES
BTA provides a 15-minute discovery call to all inquiries. If you choose to work with BTA, we offer a variety of service packages. Contact us today to schedule your complimentary call and uncover where your journey can take you.