TRANSFORMATIONAL LUXURY
" To move, to breathe, to fly, to float, To gain all while you give, To roam the roads of lands remote: To travel is to live."
– Hans Christian Andersen
BTA is a luxury travel company headquartered in Paradise Valley, AZ. Co-founded by Janet Semenova and Angela Rice we handle all aspects of travel throughout the world. Our advisors specialize in designing once-in-a-lifetime experiences for individuals, families, and teams.
Our partnerships with the most respected and knowledgeable suppliers worldwide allow our guests access to special amenities, VIP experiences, and exceptional service.
Whether you dream of adventures in the African savanna's, discovering endangered species in the Amazonian jungle or celebrating special moments while sailing the Mediterranean on a private yacht, our team will ensure your trip is designed specifically for YOU.
Because we are passionate about philanthropy, each BTA itinerary also offers travelers an opportunity to give back to the local community in which they are traveling.
Angie Rice enjoys planning vacations for clients traveling where they are visiting places for the first time. She loves to encourage them to have an open mind and embrace new adventures and experiences at each destination. Her personal travels play an integral role in preparing clients for their travels.
Angie is a CPA and works very closely with our preferred suppliers. She prioritizes personally meeting hotel managers, tour operators, and other suppliers to ensure we are making the best recommendations for our clients. Angie has lived in Spain and travels yearly to the Turks and Caicos Islands in the Caribbean. Her favorite destinations include Austria, Spain, Costa Rica, Italy, Ireland, and the coastal regions of the US. She loves to travel with her husband and their two boys. Angie works with our concierge-level clients on creating multi-year travel plans with financial forecasting components.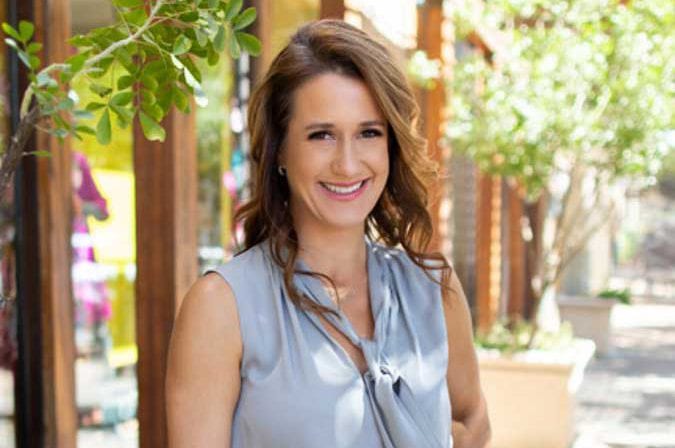 Janet Semenova was born in Tashkent, Uzbekistan, and moved to the US at 7 years old. She inherited her passion for travel from her mother and is dedicated to showing the world to her children. She travels frequently with her family and friends and loves to bring groups of like-minded travelers together to experience unique and off-the-beaten-path destinations. She has spent extensive time in Europe, Israel, and Central America and speaks fluent Russian and some Hebrew.
Janet is a registered nurse and certified health coach. One of her niches is planning health and wellness retreats. Some of her favorite destinations include Iceland, New Zealand, Patagonia, Portugal, and Costa Rica. She is an active member of the Transformational Travel Council and is dedicated to conservation and responsible travel practices. She is also passionate about philanthropy and giving back to both her local community and those to which she travels.
Our designers are passionate travelers and the heart of BTA.  Every person on our team has traveled extensively and specializes in creating unique experiences focused on discovery, exploration, and refined luxury.
Kim Parizek, based in Southern California, has over 15 years of experience in luxury travel. Group travel is one of Kim's specialties. She has organized trips for several organizations including the Sierra Club, local community organizations and various travel clubs. She enjoys planning travel experiences for groups with interests in arts, history, books and movies, festivals, conservation and sporting events. Recent projects include a European river cruise itinerary centered around the Christmas markets, overseeing an Alaskan cruise filled with adventurous port excursions for over 50 travelers, hosting an "Outlander" themed group trip to Scotland and curating Mediterranean cruises for a multitude of clients wanting to experience the Riviera for special events such as the Monaco Grand Prix and Cannes Film Festival. In addition to group travel, Kim services clients interested in independent travel both by land and sea. Kim travels extensively to research new destinations where she would like lead travelers. In the last few years, Kim's educational journeys include Russia, Scotland, Myanmar, India, Israel, Jordan, Australia and various European destinations.
Kathleen Lambermont divides her time between Las Vegas and Miami. Much of her time in Miami is spent sailing by private yacht with her partner from Miami to the Florida Keys and the Caribbean. Their favorite island is the Bahamas. A love for the water began at a very young age for Kathleen, who has been on over 30 cruises and counting. Kathleen's love for travel doesn't stop there. She utilizes cruising as a way to taste the flavor of a destination before returning for a more extensive visit by land. Some of Kathleen's favorite destinations include Italy, Greece, the Caribbean and London, where she is able to visit her daughter and find new things to discover each time. Kathleen is quite the foodie and wine aficionado, and enjoys experiencing local cuisine and fine dining during her travels.
Rebecca Hogan's love for traveling began after backpacking in Europe in high school and then later meeting her husband in Australia.  She specializes in multi-generational travel and traveling with young children as she loves planning trips for families.  She is a certified Disney travel expert as well as a National Geographic Family Journeys Agent Specialist and an expert on Hawaii, Australia, and New Zealand.  She loves working behind the scenes on details that make trips run smoothly so travelers can get the most out of their time and experience.  In honor of her previous 15-year career as a pediatric nurse practitioner, a percent of all her earnings are donated to the National Pediatric Cancer Foundation.
Milica Remetic graduated from Arizona State University with a Bachelor's degree in Tourism Development and Management. Originally from a small town in Western Serbia, Milica's wanderlust continued to grow as she spent her childhood summers traveling back to her hometown and vacation home in Montenegro. Her love and passion for travel continue to cultivate as she studies the vastly multifaceted and ever-growing tourism industry. Milica is a strong believer that modern luxury travel goes hand in hand with sustainability – she is an advocate for traveling well and traveling often in a way that is inextricably, mutually transformational, and beneficial for both the traveler and the planet. As a 200-Hour Registered Yoga Teacher and certified Pilates and barre instructor, she aspires to intertwine her passion for movement and yoga with the health & wellness travel sector.
Bri Crowder has had a sense of travel and adventure from a young age. Growing up in Arizona she is an avid hiker and loves being outdoors as much as possible. She has traveled all over the United States and has done many overseas trips. She has a go-go-go attitude toward traveling and believes in leaving no stone unturned. Her sense of adventure has taken her on some very exciting trips, always looking and researching for places that are off the beaten path. She loves finding secret and remote locations during her travels from hidden waterfalls, to remote shrines hidden in the mountains. And wants to continue exploring this wonderful world.
We work tirelessly to craft unforgettable journeys that spark the imagination, elevate the spirit, and foster meaningful connections.
BTA is a luxury travel company headquartered in Paradise Valley, AZ. Our co-founders Janet Semenova and Angela Rice are lifelong learners and entrepreneurs. Our team of exceptional advisors, support staff, and partners handle all aspects of travel around the globe. We specialize in designing once-in-a-lifetime experiences for individuals, families, and teams that elevate, inspire, and transform.
BTA plans curated and unforgettable journeys worldwide. Our travel specialists recognize that your time is extremely valuable and therefore take care of every aspect of planning and executing a successful trip. We partner with the world's most respected cruise lines, tour operators, and hotels to bring you an elevated and seamless travel experience.
We believe that our unique approach creates a more meaningful travel experience. We support small local operators and companies who believe in the importance of sustainability and fair wages.
Because we are passionate about philanthropy, each BTA itinerary also offers travelers an opportunity to give back to the local community in which they are traveling. BTA donates a percentage of proceeds to both our local communities and select destinations where our clients travel.