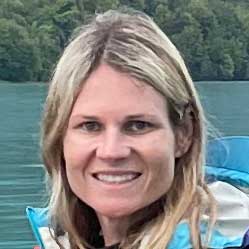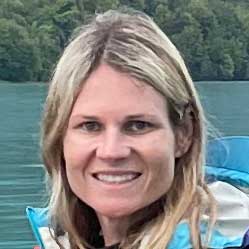 REBECCA HOGAN

Luxury Travel Advisor
Rebecca Hogan's love for traveling began after backpacking through Europe in high school and college and then later meeting her husband in Australia. She specializes in multi-generational travel and loves planning family and leisure travel trips. She spends the majority of her time curating custom itineraries that focus on unique excursions and properties throughout Europe and South America. In 2022 she traveled to Peru, Germany, Greece, Switzerland, and Hawaii and enjoys summer months with her family in Telluride, Colorado.

Rebecca loves working behind the scenes on details that make trips run smoothly so travelers can get the most out of their time and experience.  She loves pairing travelers with her favorite vetted guides and suppliers around the world for enriching and culturally stimulating experiences.  In honor of her previous 15-year career as a pediatric nurse practitioner, a percent of all her earnings are donated to the National Pediatric Cancer Foundation.
A FEW OF

MY
FAVORITE
THINGS
MOST MEMORABLE TRIP
Australia, where I met my husband
BEST TRAVEL TIP
My best travel tip is to take the trip, even when your kids are young. I find clients often put off traveling and/or trips when in the early stages of parenthood out of fear the kids won't do well on i.e, the long flight, the different food, amount of walking involved when in actuality, kids really can make the best travelers! I promise you they will surprise you with their resilience and excitement, and you will always return happy you prioritized travel and family time.
FAVORITE BOOK
I love to read, so picking one book is difficult for me. I especially love historical fiction books! I love anything from the WWII ear and novels set in Eastern Europe.
NUMBER OF COUNTRIES VISITED
22
DREAM BUCKET LIST TRIP
My next big bucket list trip would be scuba diving in the Red Sea and cruising the Nile.
FAVORITE QUOTE
"Travel. The only thing you buy that makes you richer."
MOST INCREDIBLE TRIP I EVER PLANNED
I had so much joy planning all of my summer of 2022 trips. After 2 years of lockdown, clients were traveling with a purpose and intention. Clients traveling to spread a loved one's ashes, traveling to celebrate delayed birthdays, weddings, and anniversaries, and groups of families and friends traveling together to recapture lost time. It was also a joy to see tourism return in remote locations for our beloved suppliers, guides, and hotels in destination.
THE PERSON I LOOK UP TO MOST
Prior to working full time in travel, I practiced as a pediatric nurse practitioner for 15 years, often with pediatric oncology patients. The strength of children undergoing treatment for cancer and their
families who continue to show up with hope, love, and kindness are true heroes.
Whether you are looking for intimate boutique properties, luxurious beachfront bungalows, sustainable safari camps, or spellbinding private retreats, our curated Virtuoso collection has over 1,400 hotels, resorts, lodges, villas, camps, and private islands to choose from.