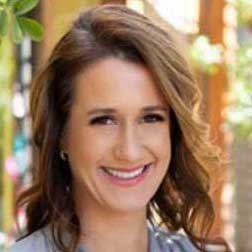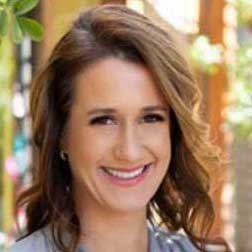 Janet Semenova was born in Tashkent, Uzbekistan, and moved to the US at 7 years old. She inherited her passion for travel from her mother and is dedicated to showing the world to her children. She frequently travels with her family and friends and loves bringing groups of like-minded travelers together to experience unique, off-the-beaten-path destinations. She has spent extensive time in Europe, Israel, and Central America and speaks fluent Russian and some Hebrew.
Janet is a nurse practitioner and certified health coach. One of her niches is planning health and wellness retreats. Some of her favorite destinations include Iceland, New Zealand, Patagonia, Portugal, and Costa Rica. She is an active member of the Transformational Travel Council and is dedicated to conservation and responsible travel practices. She is also passionate about philanthropy and giving back to her local community and those she travels.
A FEW OF

MY
FAVORITE
THINGS
MOST MEMORABLE TRIP
Sailing the Greek Islands
BEST TRAVEL TIP
Remember to be present in the moment. Travel experiences often provide opportunities for unexpected adventures, friendships and learning. Practice gratitude and patience because long after the trip is over you will not remember the delayed flight or the long queue. What you will remember is the look in your child's eyes when they first saw the Colosseum or climbed the steps of the Eiffel Tower.
FAVORITE BOOK
Love In The Time Of Cholera
NUMBER OF COUNTRIES VISITED
35
DREAM BUCKET LIST TRIP
Seeing Gorillas in the wild and sleeping under the stars in Antarctica.
FAVORITE QUOTE
"Man cannot discover new oceans unless he has the courage to lose sight of the shore." André Gide
BEST GIFT I EVER RECEIVED
Books. As a child, I loved reading, but we did not have much money. Each time I was gifted a new book, it was like discovering a whole new world of possibility. I still have many of the books I received as a child from poetry to mythology.
MOST INCREDIBLE TRIP I EVER PLANNED
I love planning multi-generational trips for families to discover new destinations and spend quality time together. My favorite was a Costa Rican adventure, including jungles, volcanos, hot springs, surfing
lessons and cooking classes.
THE PERSON I LOOK UP TO MOST
My mom. She passed away when I was 19, but I think of her strength and courage daily.
CHARITY I SUPPORT
Not Just Tourists and Pack for a Purpose
Whether you are looking for intimate boutique properties, luxurious beachfront bungalows, sustainable safari camps, or spellbinding private retreats, our curated Virtuoso collection has over 1,400 hotels, resorts, lodges, villas, camps, and private islands to choose from.