Sometimes we do not have to fly thousands of miles away to reach a fabulous destination, which will allow us to escape from the busy city life. Certainly, there are many hidden gems located right here in the United States, and many are considered some of the best resorts for families. Although traveling with children requires advanced planning and foresight, putting together a great itinerary that will keep your teens entertained takes extra effort.
Furthermore, if you have already started planning your family-friendly holiday and are looking for the best resorts for families with teens in the US, keep reading. It should not be stressful to travel with children and planning a vacation with teens is a great way to bring the family together. We are sharing the eight best destinations, which are sure to bring fun and entertainment for each member of your family! .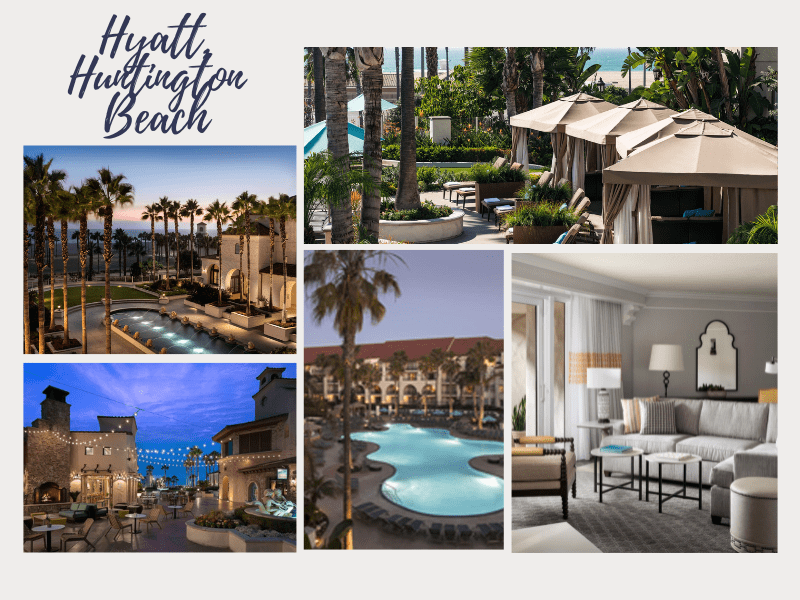 Califonia is one of the first destinations that come to mind when thinking about the ultimate summer holiday! If you dream of the perfect Californian vacation, book your stay at Hyatt Huntington Beach.
Fall in love with the resort's chic coastal atmosphere and authentic Spanish decor. Then get pampered and spoiled by all the services and amenities of Hyatt Huntington. From an award-winning wellness center to signature dishes offered at the restaurants, it's easy to see why this resort is one of the most popular in the US.
But why is Hyatt Huntington Beach also one of the best resorts for family vacations with teens in the US? Well, the answer lies in its fantastic location and proximity to the most exciting destinations in California.
• Disneyland is just a 30-minute drive away from the hotel
• Universal Studios Hollywood is just over 45 miles away
• Surfing, Paddle-boarding, and Kayaking Experiences can be found on-site

Travelers looking for a more traditional Southern Escape should plan a trip to Montage Palmetto Bluff, which welcomes visitors year-round! Situated along the picturesque May River, this vibrant and luxurious resort will make you feel at home..
The spacious suites are carefully designed to bring you a cozy, homey feel. But, on the other hand, the spa and dining experiences, inspired by South Carolina's tranquility, will allow you to recharge your batteries while away from the hectic busy life.
Additionally, If you are wondering whether Montage Palmetto Bluff is also suitable for a family-friendly holiday, make sure to check the list of experiences offered by the resort below:
• Horseback Riding and Biking
• Paddle-boarding and Fishing
• Kayaking and Yacht Cruises
Honestly, it will be a true mistake not to consider Wyoming for those seeking a fabulous luxurious destination. From snow-capped mountain peaks to rushing rivers and lush forests, Wyoming is a ruggedly beautiful state. Brush Creek Ranch is a 5-star all-inclusive resort that will greet you with the countryside's authentic charm and unspoiled natural surroundings. With unique experiences and rustic cottages, the ranch beckons visitors to experience adventure and unwind and relax. It is the unforgettable experiences, though, which make Brush Creek Ranch one of the best resorts for families with teens in the US:
• ATV Adventures
• Rock Climbing and Horseback Riding
• Hiking and Trail Running
Unquestionably, there is nothing better than waking up to the warm days of the Sunshine State and the turquoise waters of the Gulf of Mexico. If you are looking forward to mornings like these, you should book a stay at the South Seas Island Resort. This outstanding 4-star hotel will allow you to immerse yourselves into the old Florida feel with its spectacular, private, white-sandy beach and fantastic hotel services.
With an endless list of water activities, we are sure that you are not going to spend the day in your room, despite its modern and cozy vibe. Plan to participate in the plethora of activities offered at the resort. We hope it is clear why South Seas Island Resort is one of the best destinations to vacation with teens in the US:
• Sunny Island Adventures – Parasailing, Surfing, Scuba Diving, etc.
• Golf and Tennis Classes
• Hiking and Biking Tours

As one of the top Five Diamond Resorts in Arizona, Scottsdale Fairmont Princess is the ultimate destination for those looking for something less traditional and more extraordinary. Yes, the hotel is situated right at the heart of the Sonoran Desert, but the fabulous amenities and services will make you feel like you have found a hidden tropical oasis in the beautiful desert.
Spend the day relaxing under a tall palm tree with a signature cocktail in hand and the night in one of the restaurants treating your taste buds to an explosion of flavors. With its list of carefully chosen activities, Scottsdale Fairmont Princess is one of the best resorts for teens in America:
• Desert Hikes and Horseback Riding
• Award-winning Golf Course
• Six Magnificent Swimming Pools
Furthermore, if you are looking forward to the best Hawaiian retreat, you should head to the 5-star Andaz Maui resort. From the fabulous infinity pools to the world-class spa services, it is impossible to run out of things to do in Maui.
Start your morning with a delicious breakfast served in your luxurious private villa. Then take a dip in the refreshing waters of the swimming pool. In the afternoon, treat yourselves to wellness with a relaxing massage. In the evening, head to the award-winning restaurant with executive chefs, who will take you on a journey through the Hawaiian flavors.
If you are planning a family-friendly trip, Andaz Maui will also prove that it is one of the best hotels for family vacations in the US:
• Interactive Activity Programs
• Shopping Facilities
• Water Sports Adventures – paddle boarding, kayaking, surfing, snorkeling, and scuba diving

Widely known as the "First Lady of Waikiki," Moana Surfrider's history dates to 1901. Do not be fooled, though. The hotel will welcome you with its unique fusion of contemporary design blending with Victorian sophistication. In addition, Moana Surfrider is situated right on a pristinely clean, white-sandy beach. Guests to have direct access to the fantastic Hawaiian surf all day and all night.
Besides spending the entire day relaxing on the beach and hitting the waves, the resorts also offer a wide range of activities, which makes it one of the best hotels and resorts for families with teens in America:
• Fitness Studio and Wellness Center
• Honolulu Zoo and Waikiki Aquarium are close to the hotel
• Water Sports Activities for all ages
Last but not least, on our list is the elegant Chatham Bars Inn. What used to be a small hunting lodge in Massachusetts, is now a fantastic resort. Some secluded cottages and bungalows even come with private saunas and fireplaces.
Less than a mile away from the Chatham Pier Fish Market, the resort is not a typical luxurious destination. However, it is a fabulous choice if you want to admire breathtaking views of the Atlantic ocean, relax on the private beach and escape from the hustle and bustle of daily life.
It is the authentic experiences, though, that make Chatham Bars Inn one of the best hotels for teens in the USA:
• Group Activities at the Farm
• Fishing and Sailing
• Harbor Tours and Water Sport Adventures
Have you been to any of these fantastic destinations? What do you think should make the list of the best hotels for families in the USA? Which special activities and signature services did you enjoy the most?
Looking for other ideas for international family travel? Check out our other articles.
BTA is a full-service luxury travel agency based in Scottsdale, AZ. To learn about securing exclusive amenities at our hotel partners or for assistance planning your next trip to Maui or another desirable destination, please get in touch with Boutique Travel Advisors.