Costa Rica is known worldwide as an ecological paradise. The country is filled with infinite opportunities for adventure, relaxation, cultural immersion, and romantic escapes. Costa Rica boasts thousands of acres of protected rainforests brimming with exotic flora and fauna, set amid picturesque volcanoes, jungled beaches, and coffee plantations. Whether this is your first or fifth time visiting the country, we are confident you will enjoy this Costa Rica one-week itinerary for adventurous travelers. 

Trip Duration
7 nights /8 days
Below is just a sample of the immersive itineraries our team can create. Of course, our travel advisors are happy to book our hotels and excursions highlighted in the itinerary below. However, we can also create an entirely custom itinerary for your group.
Day 1: USA / Costa Rica 
Depart the US for your incredible Costa Rica vacation. Today you arrive in San Jose, Costa Rica, where your adventure begins. Board your private transfer for the scenic three-and-a-half-hour journey before arriving at the eco-friendly resort, Si Como No Resort, Spa & Wildlife Refuge in Manuel Antonio. 
Positioned amidst the dense jungle on ten lush acres, you will spend four nights in a luxurious deluxe suite. Although it gets hot and humid, you will sleep well in air-conditioned comfort in a room overlooking the Pacific Ocean. Enjoy your private balcony and a full buffet breakfast daily. 
This resort is ideal for nature lovers and adventurous travelers. Immerse yourself in an eco-paradise with a 24-acre wildlife refuge. Si Como offers locally sourced dining, adults and kids-only pools, a spa, swim-up bar, shuttle service to the beach and national park, plus countless exciting tours and excursions. You will also enjoy complimentary entrance to the butterfly gardens, 
Day 2: Manuel Antonio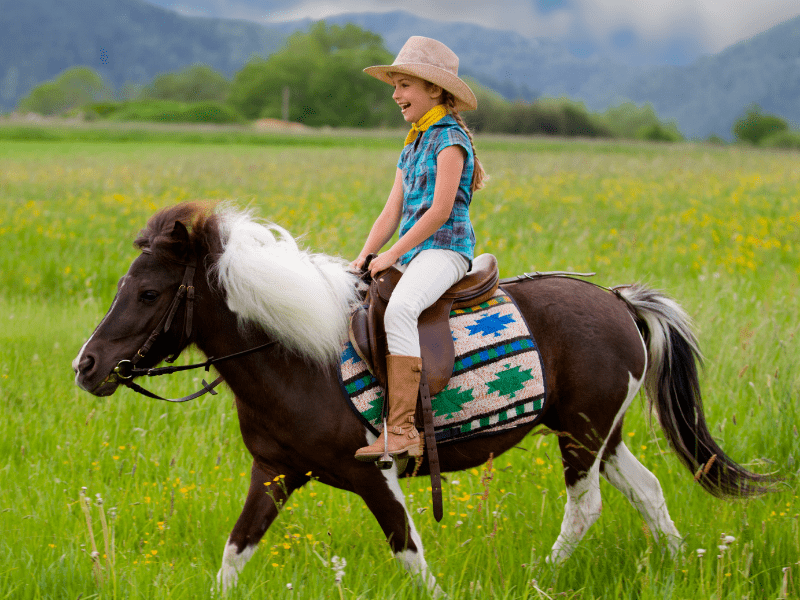 This morning woke up to a delicious breakfast. Then discover the secrets of the rainforest by riding through one of the most beautiful landscapes on our favorite Horseback Riding Excursion. Your experienced guide will teach the group about exotic and medicinal plants as you meander through this tropical wilderness. Travelers of all ages can delight in extraordinary views of the valley and waterfalls. As you ride, look out for indigenous species of wildlife along the trail.
In the afternoon, enjoy a relaxing walk on the beach or sit back in your chaise lounge and doze off to the sounds of the crashing waves and gently swaying breezes.
Day 3: Manuel Antonio 
Following another lovely local breakfast, head out for a day of thrilling excitement on the guided Whitewater Rafting Excursion. The Savegre River is wild, untamed, and exhilarating. Don't be afraid as you plunge through the awe-inspiring wilderness, rolling through class II-IV rapids. Your guides know precisely how to maneuver the raft.
Today you will explore some of the world's finest tropical rivers and scenery on a whitewater adventure you will never forget. After a day of maneuvering over rapids, unwind with spectacular vistas from the jungle terrace as you gather for dinner at one of the lovely local restaurants.
Day 4: Manuel Antonio 
Today, you can invigorate your senses on another authentically Costa Rican experience. The Canopy Zipline Adventure with 17 platforms, nine zip lines, and three rappels is sure to enthrall even the most adventurous traveler. Immerse yourself in the rainforest's varied splendor as you enjoy a short hike, then soar through the treetops like a mini-Tarzan. As always, our expert guides ensure that you are safely escorted every step of the way. 
This afternoon relax by the pool with a delectable cocktail or enjoy a soothing spa treatment. If you haven't had enough adventure consider taking surfing or stand-up paddling lessons. Pura Vida, this is just another glorious day in paradise.
Day 5: Manuel Antonio / Arenal 
Sit back and enjoy the view. Today we depart Manuel Antonio and head to Arenal on a four-hour private transfer. Stop along the way at a coffee plantation or for a scenic lunch. You will arrive at the Arenal Volcano's The Springs Resort & Spa for three glorious nights. 
This incredible resort, perched high above the valley, offers fantastic views, spacious guestrooms with private terraces, five sparkling pools, a spa, and Club Rio Outdoor Center. However, perhaps the best experience at The Springs is a soak in the onsite hot springs. Then, in the evening, you can savor a superb tree canopy dining experience.
Day 6: Arenal 
Today prepare yourself for an adventurous four-in-one experience on the Arenal, Hanging Bridges, Waterfalls & Springs Adventure. Today you will discover local wildlife, stunning vistas, and diverse flora and fauna. First, you will cross hanging bridges, then take a hike to the base of Arenal Volcano. No Costa Rica one-week itinerary would be complete without taking this majestic sight. 
But your day is not done yet. Your adventure continues with a visit to La Fortuna waterfalls. These incredible falls serve as a backdrop for a glorious swim. Finally, end the evening at The Springs for a relaxing dinner.
Day 7: Arenal 
It may be hard to believe, but your final full day in Costa Rica is here. This morning, embark on your last adventure on the Cano Negro Wildlife Refuge Experience. You will explore the refuge and Rio Frio – rich in biological diversity. Then, relax on a motorboat safari from Los Chiles Village, just three miles from Nicaragua's border. As you look over at the jungle, your guide will point out the rainforest's sloths, birds, monkeys, turtles, and more.
Tonight, sample a tasting menu at Tres Cascadas, where you can sample decadent seafood and other delicacies. In addition, the dessert menu offers a variety of classic and local signature delights. 
Toast a fond farewell to this remarkable destination, and rest assured you will one day return. 
Day 8: Departure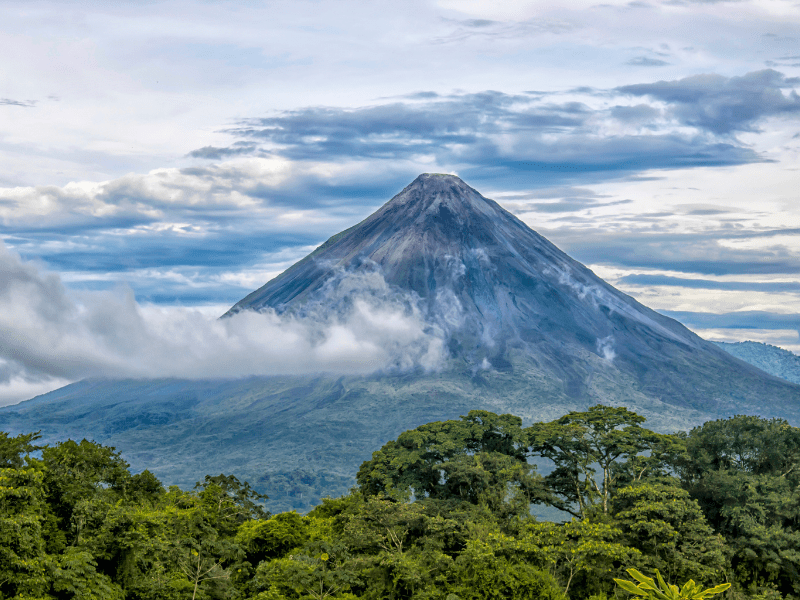 In the morning, board your transfer to the airport for your homebound flight and begin planning your next incredible BTA adventure.
Insider Tip:
We highly recommend you extend your trip and turn this Costa Rica one-week itinerary for adventurous travelers into a 10-14 day adventure if you have extra time.
For Costa Rica itineraries over ten days, we recommend adding a third destination to maximize your experience. Explore Monte Verde Cloud Forest, head up to the beaches of Guanacaste or the Caribbean coast. 
—
Boutique Travel Advisors is a full-service, luxury travel agency. We specialize in creating bespoke itineraries for discerning clients around the world. Please visit our website or call 480-787-1477 to speak with a dedicated travel expert. 
Are you planning an international or domestic trip? Check out our other articles to help you come prepared!
We highly recommend the purchase of travel insurance to protect your financial investment and health while traveling internationally. To purchase a policy with our preferred travel insurance company Chubb click here.
At this time, anyone that resides in CA, CO, KS, MN, MO, MT, NH, NY, PA, TX or WA is unable to purchase an insurance policy online. If you would like assistance purchasing a travel insurance policy, please get in touch with a BTA advisor.