The summer of 2020 has been filled with apprehension, uncertainty, closures, restrictions, and record-breaking heatwaves. Travelers around the US are wondering the same question, "will it be safe to travel in the fall?"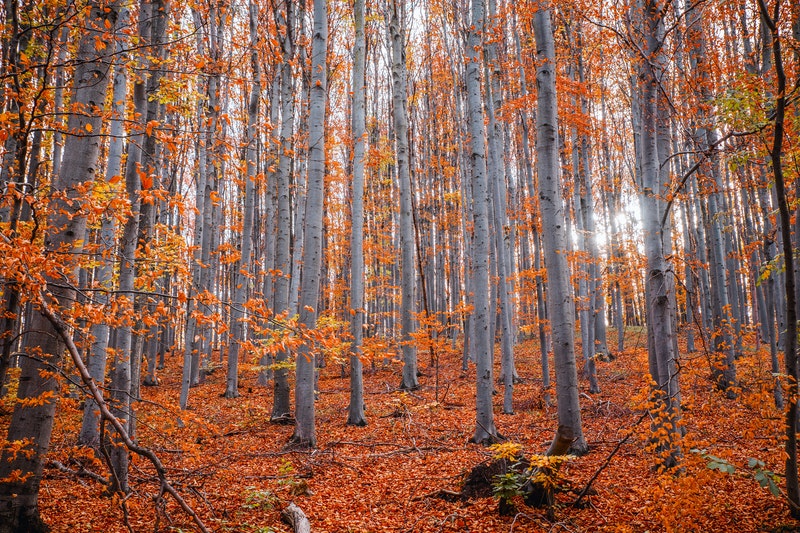 Like everything this year, the question is a little complicated. Ok, we can be honest, it is very complicated. For starters, it is safe to say summer 2020 did not go as anticipated. This makes us all increasingly eager to welcome in a new season for change and progress in a productive, sustainable direction. The first day of fall is September 22nd in the Northern Hemisphere. It goes without saying that the US will still be actively dealing with the ramifications of the Covid-19 pandemic in one month. What exactly that looks like is still in the air.

Will it be safe to travel in the fall domestically?
While precautionary measures will remain intact, the recommended options for fall travel are not far off from those of summer travel. Domestic destinations and outdoor recreational activities on the outskirts of the city offer some of the best options. Microvacations such as weekend getaways, camping trips, and relaxing escapes with short flight durations are particularly desirable. 
Will it be safe to travel in the fall to big cities?
The question of safety, comfort, and enjoyment of travel to large cities in the fall is more nuanced. COVID positive cases are trending down in many cities. However, in top destinations such as  New York City, desirable attractions and activities may remain off-limits. Quintessential experiences such as watching a Broadway show, attending musical concerts, taking in the majesty of the ballet, and experiencing an intimate theatre performance remain closed. Travelers interested in experiencing cities in a quieter and more off the beaten path manner, on the other hand, may find this time of year welcoming. Generally, you will find fewer crowds and less congestion in large cities. The risk of viral transmission in crowded areas remains higher than in remote destinations. We recommend avoiding travel to densely populated locations, particularly in travel hub cities.

Will it be safe to travel in the fall internationally? 
Although many international destinations remain closed to US tourists, others are starting to reopen their borders. The Caribbean islands are actively looking for ways to open safely and lift travel bans. Approximately one dozen islands are currently allowing US tourists, albeit with limitations and entry requirements.
The Costa Rica Tourism Board, on the other hand, has announced a staged reopening and will begin allowing US tourists from six states (New York, New Jersey, New Hampshire, Vermont, Maine, and Connecticut) starting on September 1, 2020. The plan is to continue lifting travel bans in Costa Rica as the caseloads drop in other US states.
Mexico has reopened for tourists and lifted travel bans for those arriving by air and sea and has been one of the most popular destinations for American's wishing to take an international trip, escape to beautiful beaches, and enjoy warm weather. Unlike Costa Rica and Caribbean destinations, no testing is required, but incoming visitors will be required to undergo health screenings and temperature checks at the airport, according to CNN.
The GOOD NEWS is that the relieving drops in temperatures (see you later 110° afternoons in Arizona) and the changing colors of the leaves make for gorgeous outdoor getaways. Family road trips, luxurious glamping experiences, beautiful hikes that immerse you in nature, can all be done safely. By following CDC recommendations, you can travel without putting yourself or others at high risk. Boutique hotels and lodges have been working hard to implement groundbreaking safety and hygiene standards. Their use of high quality, commercial-grade cleaning products enhances peace of mind and lowers risks of infection. 
Approach this situation from a mindset of gratitude, patience, and acceptance. The world is full of possibilities, wonderment, and adventure. There are amazing places to discover, many of which were always there, but you just never thought to look. And wherever you are in the world, discovery and mental sojourns are never too far off. We are welcoming in this new fall season with fresh, curious eyes and open, hopeful hearts. Masks on, definitely. Passports and pumpkin spice lattes in hand, optional.
Boutique Travel Advisors is a full-service, luxury travel agency. We specialize in creating bespoke itineraries for discerning clients around the world. Please visit our website or call 480-787-1477 to speak with a dedicated travel expert. 
Are you planning an international or domestic trip? Check out our other articles to help you come prepared!
We highly recommend the purchase of travel insurance to protect your financial investment and health while traveling internationally. To purchase a policy with our preferred travel insurance company Chubb click here.
At this time, anyone that resides in CA, CO, KS, MN, MO, MT, NH, NY, PA, TX or WA is unable to purchase an insurance policy online. If you would like assistance purchasing a travel insurance policy, please get in touch with a BTA advisor.
https://travelbta.com/blog/best-luxury-social-distancing-hotels-in-the-east/
https://travelbta.com/blog/best-luxury-hotels-to-social-distance-in-the-west/