Tanzania is a popular destination for tourism especially for those wanting to experience Kilimanjaro National Park, located in the northeastern region of the country, near the Kenyan border.    Hiking Mt. Kilimanjaro is a "bucket list" for many of our clients and team members at Boutique Travel Advisors.  As mindful travelers who support the communities where we travel, Boutique Travel Advisors interviewed Courage House Tanzania's Executive Director, Stephanie Midthun to learn more about how this program is changing and improving the lives of young Tanzanian women and their children.
Courage House Tanzania  is a long term residential program focused on caring for the unique needs of minor victims of sex trafficking.  Upon opening in 2011, Courage House Tanzania immediately became home to ten girls and two babies.  Currently, it serves a capacity of 16 residents, just at the base of Mt. Kilimanjaro.
Ongoing support is also provided to those who have transitioned from living onsite.  To date, over 50 girls have called Courage House Tanzania their home.   In 2018, the program expanded its services to include a preschool for the children living at Courage House Tanzania.
What brought you to Tanzania?  My husband, Joel was born in Madagascar and his grandparents were missionaries there.  Africa was home to him since he was 12 years old.  I, on the other hand, was afraid of it – that is until I went to Kenya and fell in love with the people and the country.
In 2016 the position of Executive Director of Courage House Tanzania Africa opened up, and we eventually sold everything, changed careers (I was Community Relations Director for Courage Worldwide in CA and my husband was a Lead Pastor of a church we started 20 years ago) and we moved here in July of 2017.
What can you tell travelers about this region of the world?  It is beautiful, diverse and has breathtaking scenery. We live in Moshi and see Mt. Kilimanjaro from this area. It is very lush and green and tropical in and around this region.  There are coastal areas and Zanzibar is a beautiful island with white sands and clear blue, warm water.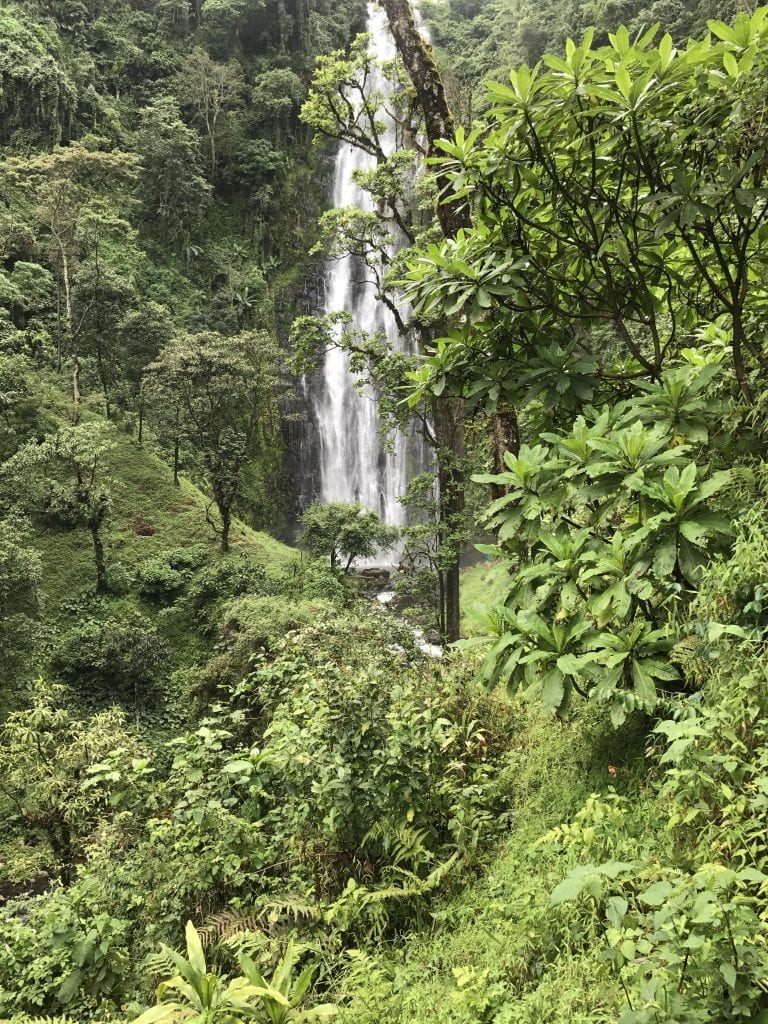 There are beautiful waterfalls to hike too, lovely lakes and incredible National parks where you can see the amazing animals of Africa.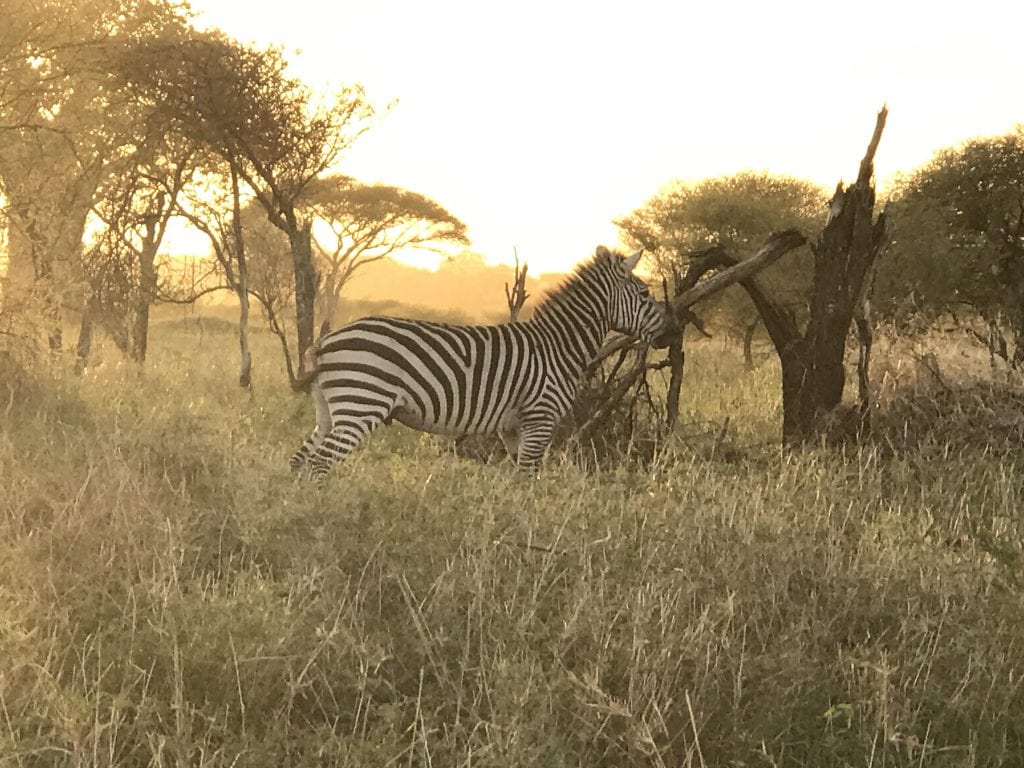 What is Courage House Tanzania mission?  Courage House is a program under Courage Worldwide, a 501(c)(3) non-profit that is restoring the lives of victims of sex trafficking in a long term group home family setting. In Tanzania, our home is for minors- children under 18 years of age and we are launching a transition program and home this year (2019) for our girls who graduate from our high school. We also have a home in Sacramento, CA – a minor home we ran for five years and now, the home is for girls over 18 years old. We are prototyping our home and our program so that homes can be opened around the world for this vulnerable population. We work with Social Welfare, local governments, pastors and churches and offer trainings in the community as well.
How is Courage House Tanzania changing lives? How is it changing yours?  Our girls come with so many needs – many come from extreme poverty and were on the streets due to lack of money and food. Many are behind in school and many have never known love. Many have medical problems and mental health issues. Courage House is a home and family setting – but a therapeutic one so that healing can be accelerated. We also have a school and now a preschool for our girls, children and staff children. Our girls get a chance to dream and prepare for a future that is with hope and a good education. Right now, we have 17 girls and 4 children and just moved to a property to expand and house up to 30 girls. Our transition house will be able to house additional girls.
We provides jobs for a staff of 17 in an economy where so many people do not have work and try to exist on less than $2 a day. So the lives of our staff and their families have also changed dramatically. We are giving them good consult and resources as well, like tutoring in English which will help elevate them in their culture and a micro-loan program that betters the quality of their lives.
Our lives have been changed by working with our girls and our staff. Our girls are some of the most courageous people we know. They've been through so much and are overcoming their past. Years ago, we wrestled with the poverty of Africa and how we live in the US. Then, we realized, we have privilege and blessings in our lives so that we can bless others. We also learn so much from our girls and the people here who are so grateful and happy with so little. There is a joy and community that is beautiful.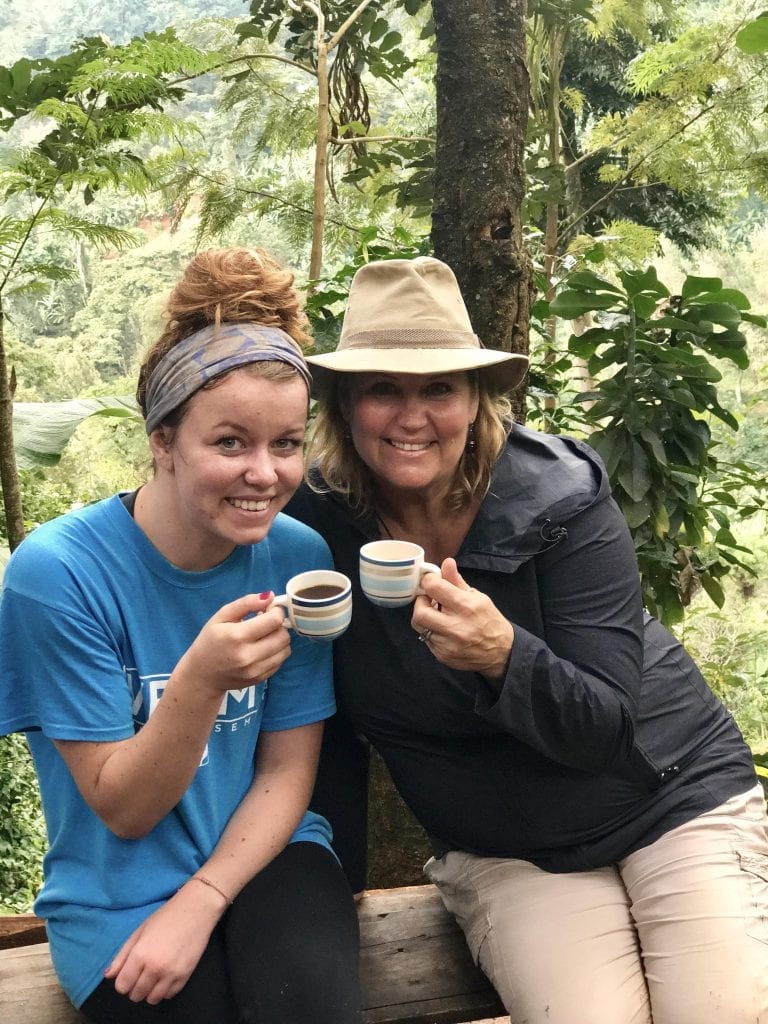 There is a residence that inspires us when we face hard times. Many on our staff have wisdom and leadership that we learn and grown from too.  I could go on and on…
Do visitors have a chance to volunteer with your organization during their travels?  It is possible. We have an interview and screening process for the safety of our girls. Our home is a safe house location for their protection. But, there are ways people can get involved, so please contact me to learn more at s.midthun@courageworldwide.org.
How does Courage House Tanzania benefit from financial support?  We are 100% donor dependent now and all of our funds come from the US. So we could not do what we do without financial support. We have a big vision to expand and open more homes and help more girls and even boys who were trafficked if we have the resources. There is so much more to be done.
What do you want people to know about Courage House Tanzania and the community you serve?
Courge House Tanzania is a place where our girls can heal, receive a quality education, trauma therapy and dream for their future. We are preparing them to be leaders of their country and supporting them through college and/or vocational training. The people of Tanzania are incredible – and welcome visitors. You will hear "Karibu Sana" often and it means, "you are most welcome." They love to see people enjoying their beautiful country that they are so proud of. But, there is also much poverty that is hard to see. There are so many needs; it can be overwhelming and at times hard to reconcile our lives abroad with the lives so many people live here.
Are there other ways we can support this community?
We are working to be more sustainable in Tanzania with Courage House. Our dream and vision is to open a "Courage Cafe" and it will provide local jobs, jobs to our girls and be a place for travelers to come and enjoy good food and coffee (Tanzania coffee is the best!) and also support Courage House. Investors into this dream are a need. This could be a great resource for Courage House and also for the community here.  There are many NGOs (non-profits) in this country that people can support. Our encouragement is for you to research them to make sure they are in compliance with laws here, as there is much corruption.
To learn more visit Courage World Wide's website and social media pages: Facebook, Twitter and Instagram.
Please note that photographs of the young women being helped by Courage House Tanzania are not included in this story for their safety and protection.  For every trip that Boutique Travel Advisors plans to Tanzania will include a donation to Courage House Tanzania; however, if you would like to separately contribute to this necessary cause, please donate here.
Boutique Travel Advisors is a full-service, luxury travel agency. We specialize in creating bespoke itineraries for discerning clients around the world. Please visit our website or call 480-787-1477 to speak with a dedicated travel expert. 
Are you planning an international or domestic trip? Check out our other articles to help you come prepared!
We highly recommend the purchase of travel insurance to protect your financial investment and health while traveling internationally. To purchase a policy with our preferred travel insurance company Chubb click here.
At this time, anyone that resides in CA, CO, KS, MN, MO, MT, NH, NY, PA, TX or WA is unable to purchase an insurance policy online. If you would like assistance purchasing a travel insurance policy, please get in touch with a BTA advisor.