A group of 12 Paradise Valley residents recently experienced the incredible and unforgettable journey to Peru, where they paraglided in Lima, dined on exotic foods in Cusco and trekked the arduous yet magnificent Inca Trail to Machu Picchu.
<!--more Keep reading this post-->
The trip was organized by the co-founders of a locally based company, Boutique Travel Advisors (BTA). They specialize in planning bespoke, adventurous, and unique luxury itineraries for individuals, groups, and families.
We sat down with the co-founders and a few of their clients to talk about their experience.
Janet, tell us about how this amazing trip came to be.
Since becoming parents, my husband and I make it a point to spend at least one week a year away to reconnect, unplug and de-stress. I always wanted us to trek the Inca trail but was nervous about the logistics and "roughing it." When this group came together with the desire to undertake this challenge yet do so "in style," I was thrilled to plan and also escort them along.
Angie, tell us about how you two put this trip together.
"I love how group environments encourage individuals to leave their comfort zones. This group entrusted us from day one to do 100% of the planning; however, with this came the challenge of living up to their expectations. We envisioned what we wanted to curate and then, did extensive research to put together a full itinerary that we knew would deliver on all levels."
Travelers:
1. Do you consider yourself to be an adventurous traveler?
"I want to think so!" Svetlana
"Yes, I find that I look for more outdoor adventures such as hiking, camping, biking, white water rafting, zip lining, etc.  I also tend to look for places that keep me active instead of just laying on a beach.  I also like to look for challenging adventures, but also like to have the relaxing, luxury accommodations." Dana
"Yes! I love adventure and I love to travel so being able to combine the two is always a dream come true for me." Kassie
"No way.  I am a luxury traveler." Adam
"I consider myself adventurous to a point. I like to go off the beaten path, experience new cultures and exotic places but I am not into extreme experiences." Jon
"Yes" Veena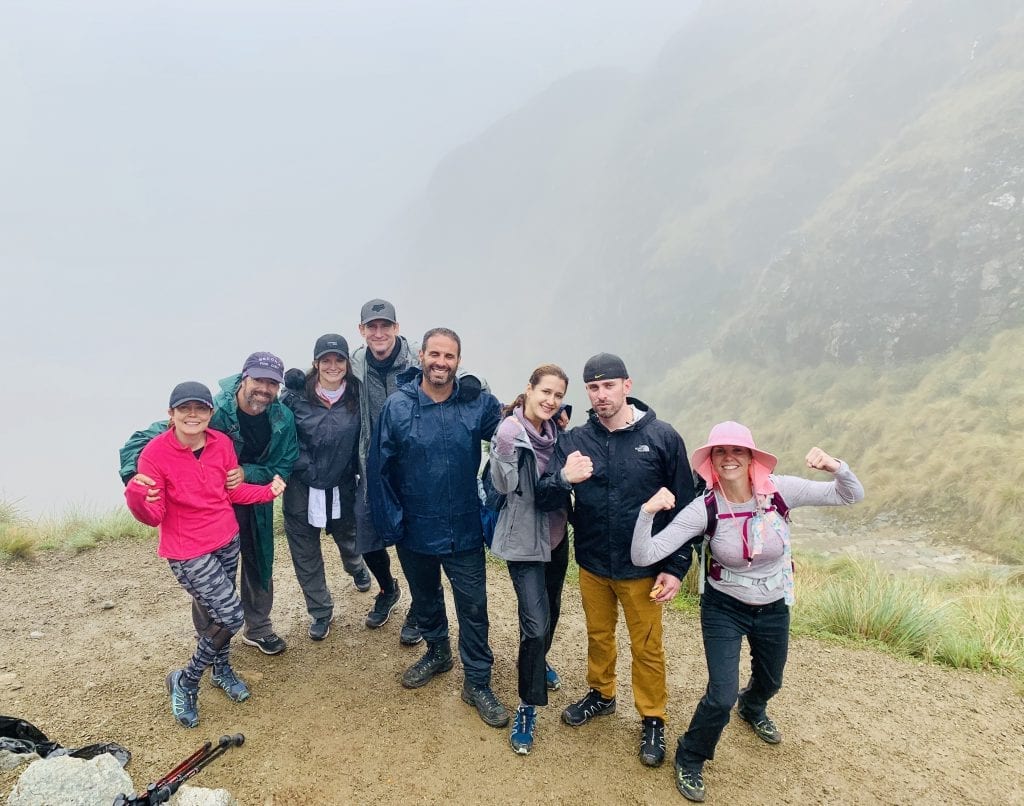 2. What made you decide to trek the Inca Trail?
"It's been on my bucket list and what better way to do it than with a group of amazing people." Kassie
"After reading about it and seeing incredible photos, I realized that it's a "must-do trip"" Svetlana
"It was on my bucket list. I like to experience places that many people would not or could not do. It makes me feel like I am lucky that I have the opportunity to be able to do those big adventures. I also did the trail because I want to be able to experience in my younger years the wonders of the world!" Dana
"Machu Picchu was on the top of my bucket list.  I always expected to take a day-long train ride to the site, because I was not aware of the options available for getting to Machu Picchu.  I am a bit of a travel snag and like to be pampered when I travel.  The advisors at BTA opened my eyes to all the possibilities.  I would never have realized that there was a five-star hiking and "glamming" option for the Inca trail." Adam
"It was my wife's dream trip for many years." Jon
"Everybody is doing it" – we jumped on the adventure because our friends the Steinways were. It was so easy with Boutique Travel Advisors,  all we had to do was book then show up" Veena
3. Would you have done this trip on your own? (Aka without a group)
"No" Svetlana
"Eventually, but doing it with a group was a much more attractive and fun way to do it" Kassie
"I would not have done it without a group and would not have wanted to be in a group with people I didn't know." Jon
"I like the group atmosphere. The group keeps things exciting, you get to experience other people, their culture, and their own experiences. I also find it to be easier and safer to be in a group." Dana
"Probably not as it seems complicated to plan and not as fun to do without a group." Adam
"Doubtful" Veena

4. What was the most challenging part of this trip for you?
"Forgetting my hiking shoes at home, having to buy new ones the day of the hike and getting blisters." Kassie
"I guess the hike was challenging, but I believe anyone with an average fit level can do it, you just have go at your own pace. The least challenging part was the planning!  I would never want to plan a trip like this on my own, having Janet and Angie from Boutique Travel Advisors do the planning was the best part and took all of the stress away!" Dana
"The second day of the hike was hard it's when you do Dead Woman's Pass with 4000 feet elevation gain and max altitude of nearly 14,000 feet which you definitely feel." Svetlana
"Coming home. I could have spent more time hiking the trail." Adam
"The altitude climb on day 2 of the hike. We took Diamox to prevent altitude sickness which did help. Being away from my kids and not being able to speak to them for the 4 days of the hike." Jon
"Dead Woman's Pass. Day 2!" Veena
5. What was the most meaningful part of this experience?
"The peace and tranquility I felt even during the most difficult parts of the trail." Kassie
"Knowing that I am a strong person and that I can do anything that I set my mind to.  I also learned a lot about the history of the Inka trail and Machu Picchu and the culture of the people. The surrounding beauty of the magnificent scenery, walking up to ruins, being in the clouds, seeing waterfalls, and breathing in the fresh air of the mountains was the most meaningful part of this experience and something I will never forget!" Dana
"Making memories, being able to actually finish the trek, seeing all incredible beauty of this country." Svetlana
"Completely disconnecting from the daily distractions of the "wired" world." Adam
"The actual hike, the bonding and fun with the group. You really get to know people on a very personal level when you're together for days on end without the distractions of work, kids and everyday life. Everyone has a story." Jon
"Sharing the adventure with good friends and conquering heights I never thought I could." Veena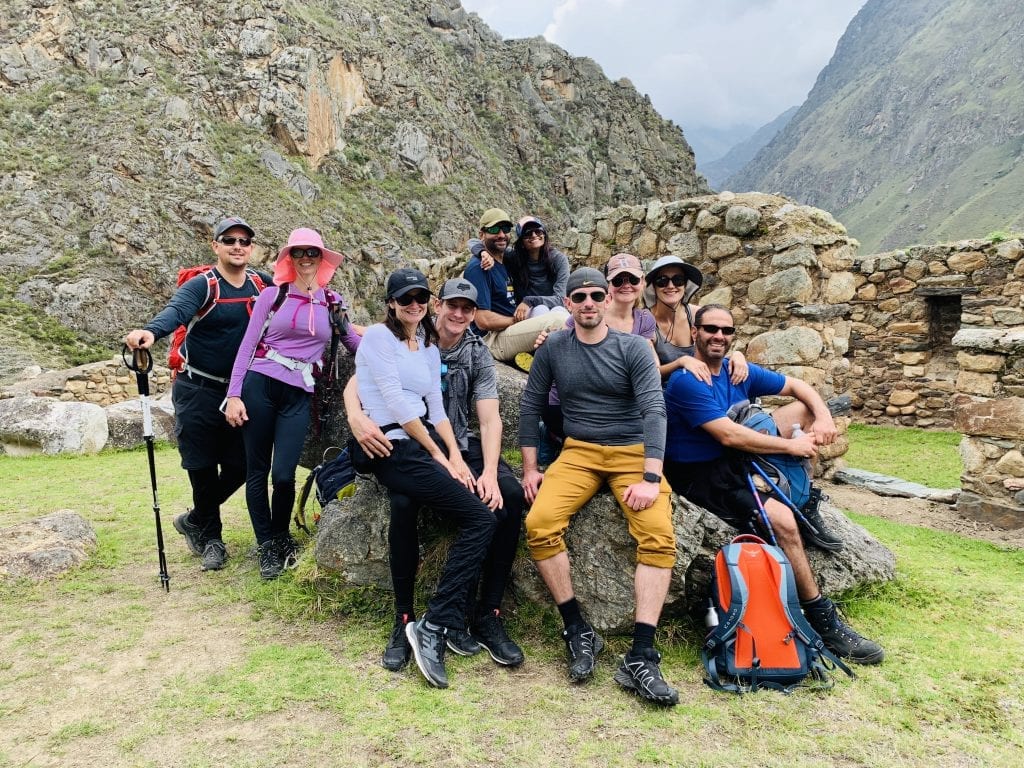 6. What advice would you offer someone who is considering trekking the Inca trail?
"Do it!! Don't hesitate and don't overthink it. You can go at your own pace and you don't need to be in amazing shape to do it. There were 70+ year old people on the trail!" Kassie
"Do the Luxury Clamping package, you won't regret it! The staff and guides were amazing. The accommodations and especially the food was beyond amazing, more than what I expected. Bring appropriate clothing for the changes in weather, lots of layering, putting on and taking off clothes. Make sure you have at least a few hours to walk around and explore in Machu Picchu. Our group did the extra 2 hr trek to the peak of Montaña Waynapicchu.  It was the most challenging and steep trail I have ever been on, but it took away from walking around in Machu Picchu. I would have rather skipped the extra hike and walked around more on my own." Dana
"Go with BTA's help arranging it for you" Svetlana
"Use a travel firm like BTA to make sure your trip is perfect.  Once we were booked, there was nothing for me to worry about. For the first time, I was truly able to enjoy my vacation. They handled the rest." Adam
"Go for it and try all the different food, even the cuy and embrace the culture of Peru. If you have kids at home trust that they will be ok and enjoy the experience." Jon
"Start getting in shape, get tough mentally  and do what you can to acclimate (trips to higher altitudes)."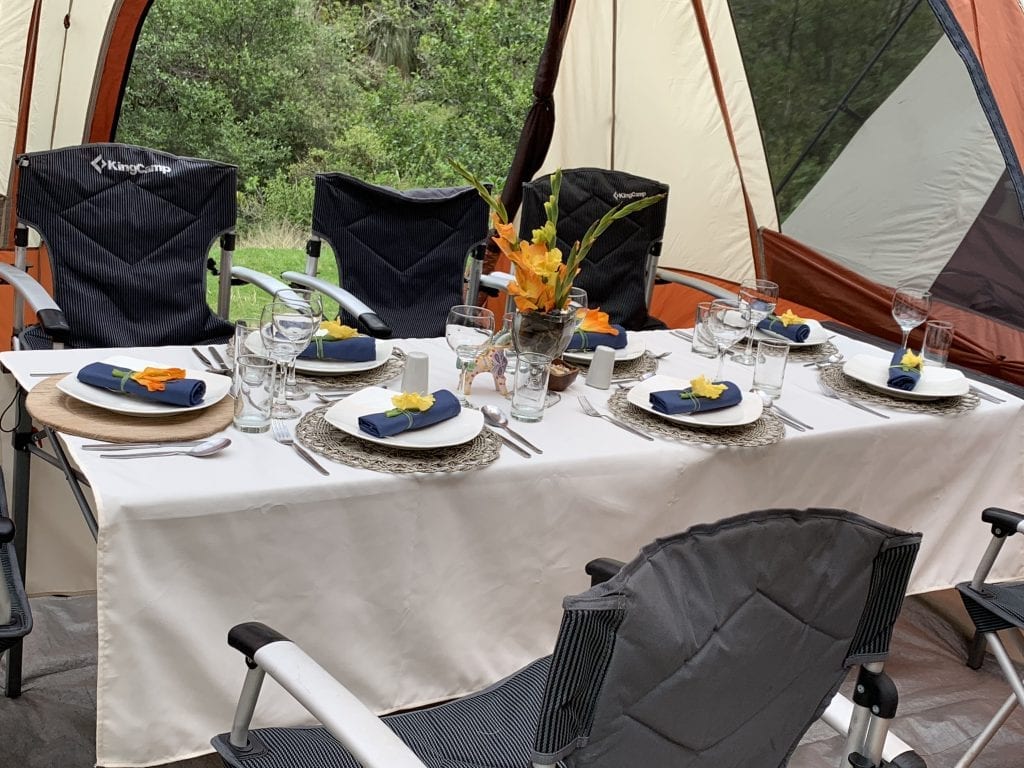 7. How do you think your experience on the trail differed from others doing the trek?
"We had the best experience with everything from beginning to the end being arranged for me, not worrying about anything but just simply hiking and taking in the beauty, learning about the history. I would suspect that this trek would have been more stressful without all of the arrangements that were made for us." Svetlana
"I believe our experience was the best because we did the luxury camping.  We did not have to carry anything on our backs which would have caused more strain and stress on our bodies.  The trail was so peaceful and we knew that at the end of the day our tents would already be up, lunch/dinner would be served, hot showers and we had massages before bed.  The massages definitely helped everyone's bodies feel better." Dana
"We were so spoiled by our amazing staff, like, almost embarrassingly so; but I wouldn't do it any other way." Kassie
"Our trek was the envy of all the other outfitters. We were spoiled. Hot showers, roomy private tents with queen beds, private chefs, 3-course meals, daily massages. It was truly incredible." Adam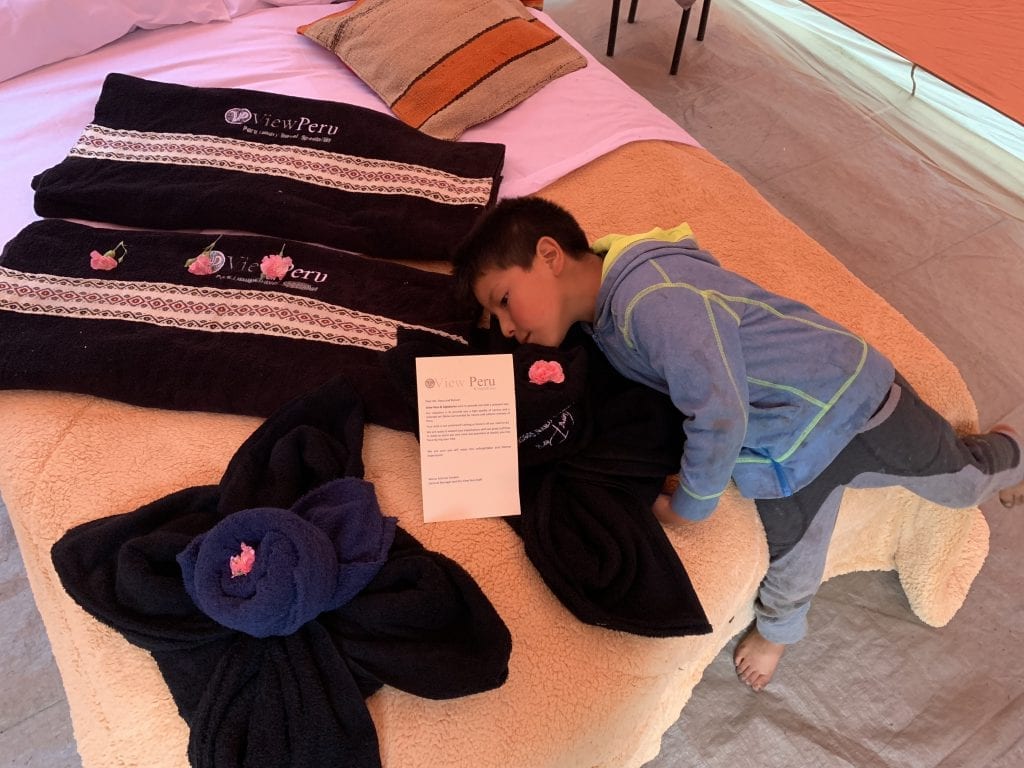 "One word, glamping!" Jon
"Better camping facilities, amazing good and a great group!"
Finishing thoughts from Janet and Angie:
"It's truly our goal to become the most sophisticated resource for luxury experiential travel in the Valley. Planning trips such as this one and having clients who appreciate what we do will get us there! This itinerary flowed so well and everyone truly bonded and learned from one another. It was a privilege and an honor to be able to spend time with all these incredible travelers. We are so grateful that they entrusted BTA to make it all happen."
480-787-1477 office
Independent Affiliate of Palm Coast Travel & Signature Travel Network
 This article first appeared in "Life In Paradise Valley" February 2019 issue. 
Boutique Travel Advisors is a full-service, luxury travel agency. We specialize in creating bespoke itineraries for discerning clients around the world. Please visit our website or call 480-787-1477 to speak with a dedicated travel expert. 
Are you planning an international or domestic trip? Check out our other articles to help you come prepared!
We highly recommend the purchase of travel insurance to protect your financial investment and health while traveling internationally. To purchase a policy with our preferred travel insurance company Chubb click here.
At this time, anyone that resides in CA, CO, KS, MN, MO, MT, NH, NY, PA, TX or WA is unable to purchase an insurance policy online. If you would like assistance purchasing a travel insurance policy, please get in touch with a BTA advisor.