By Sarah Nicoli
Part of the allure of moving from Chicago to London 18 months ago was the ability to travel frequently and fervidly. And because my visa process went about as smooth as Brexit, I had the unexpected pleasure of devouring only the UK the first 14 months I lived here. York became one of my favorite overnight trips from London.
Contrast to fellow expats jet setting to far off wonderlands, I confirmed my passion for trains and fell in love with all that was right in my own backyard. Looking for a two week long road trip through the Scottish Highlands, hiking through the Lake District or how about a weekend getaway from the buzz of the big city? I'm your girl.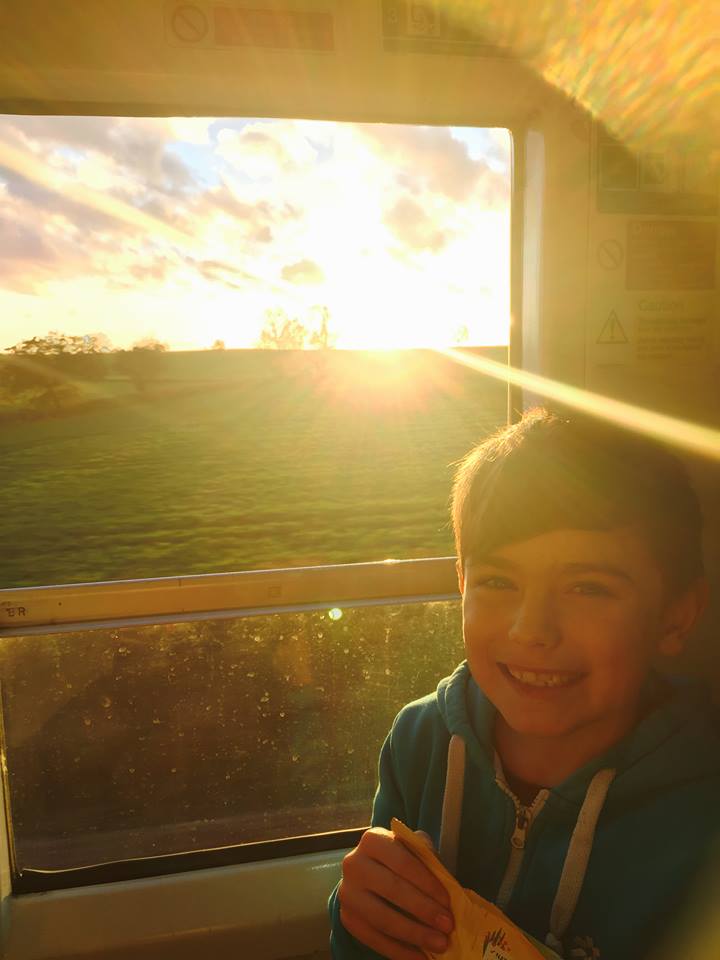 For around £100 (cheaper in advance), a round trip train ticket from London's King's Cross station will carry you direct to one of my favorite get-aways, York! Peacefully rumble along with a book or podcast and in two short hours you'll find yourself immersed in a city full of beauty, rich history and character.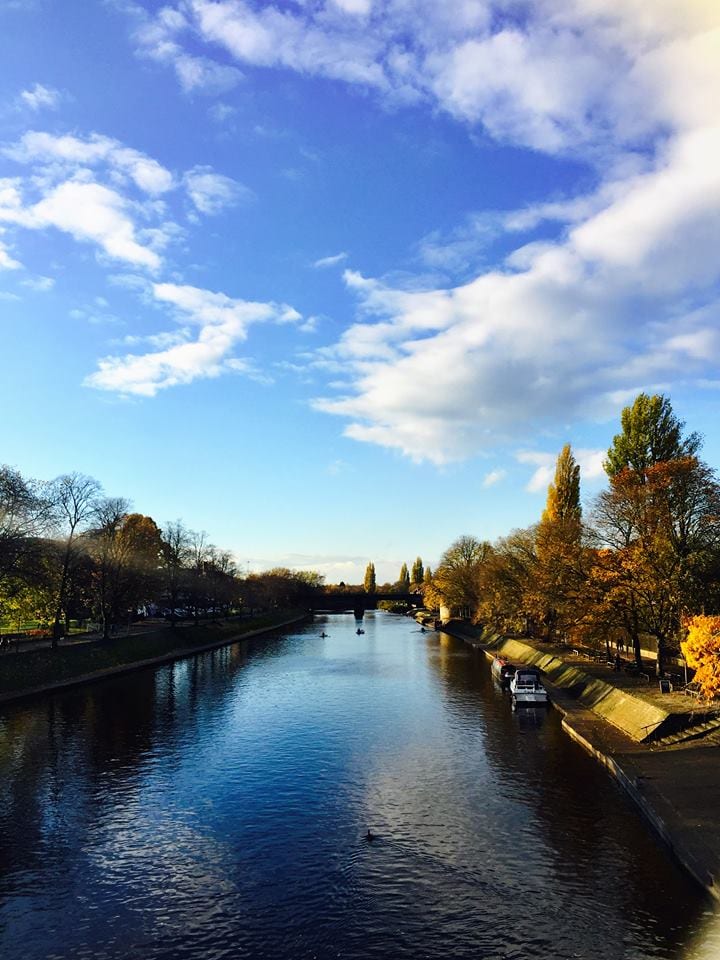 Founded by the Romans in 71 AD, this walled city in North Yorkshire lies at the confluence of the River Ouse and River Foss where the Romans constructed a wooden military fortress, the walls of which were later rebuilt in stone. The moment you step out of the train station the ancient stone wall greets you, inviting you to not only step inside and explore the city but walk it's very own 3.4 kilometers (2 miles) long towering pathway, looping around the city, giving you panoramic views of all that York has to offer. The wall still retains its four principal gateways where the heavy iron gates can still be seen today, one of which has been magically transformed into a deeply cozy and quaint café. The Gatehouse Café is the perfect place to rest your legs and warm up with a delicious espresso as you curl into the books and bricks all around you.
My favorite and first stop is the magnificent York Minster. Built between 1220 and 1472, the York Minster is one of the largest Gothic style churches in Northern Europe. Dancing with color from the largest expanse of medieval stained glass in the world, this 524 feet long masterpiece with a central tower of 235 feet makes stepping inside an exercise of humility.  Tickets are £11 and grant you unlimited visits for 12 months. Be sure to check out the hidden shrines, vaults and especially the medieval minster's undercroft where you can discover Roman ruins whose secrets and stories have been unearthed beneath the very grounds of the Minster.
From here the entire city lies before you with its winding streets of shops and pubs. Get lost in the labyrinth of big name retailers on Coney St, dive into chic fashion and local labels on Low Petergate or hit high end luxury like Dior and Gucci at Browns Department Store on Daveygate. Every block is a window shopper's dream filled with eye dazzling goods from chocolates and jewelry to antique treasures.
Step inside seemingly endless shops dedicated to supporting local artists and craftsman showcasing everything from the posh and extravagant to eclectic vintage treasures.  Treat yourself to an exquisite handcrafted leather satchel before you sample and swoop up some whiskey, wine or artisan cheese. Rummage through long lost books and antiques as you immerse yourself in their distinct and forgotten stories. So much is waiting for you!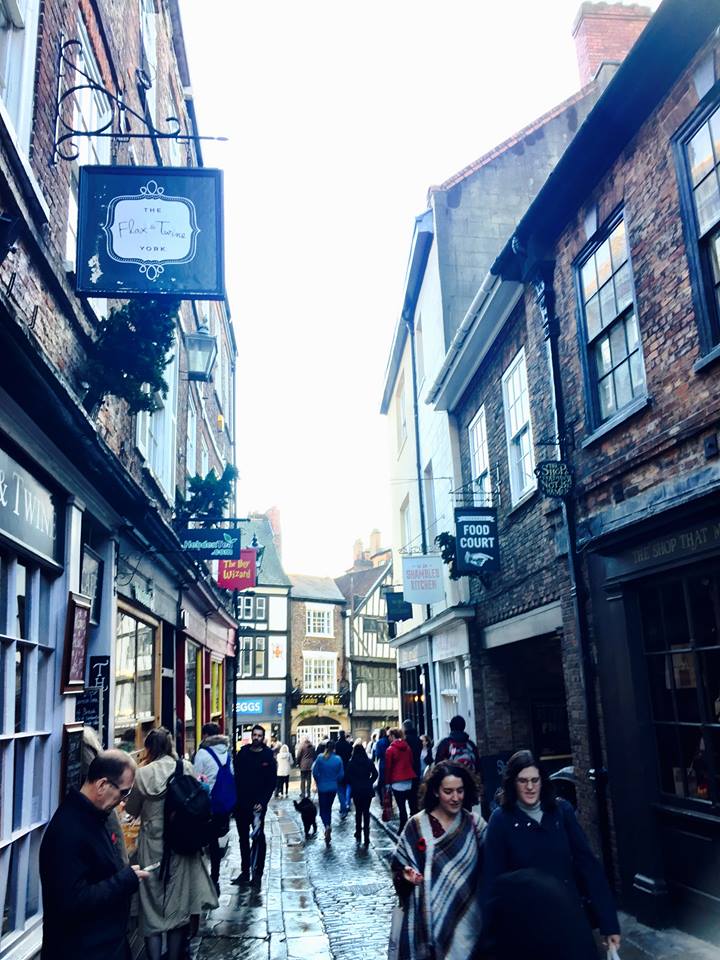 And to keep you fueled for the adventure, York's vibrant and varied restaurant scene will not disappoint. I can never find enough time or room in my belly to enjoy it all in one visit! One stop not to miss is afternoon tea at Betty's Café Tea Room in St Helen's Square. A favorite spot during WW2 for thousands of airmen stationed in York. Be sure to check out "Betty's Mirror" with it's engraved names of visiting soldiers still on display today.
Wherever your wanders take you, be sure to find your way to the Shambles. This narrow, cobbled medieval street is lined with Tudor style houses that were once filled with butcher shops. The jettied timber frames make it feel as if they're all about to crumble down onto the bustling street below. Look closely and you'll discover the hooks that had once hung carcasses and the shelves, now shop window sills, where meat was laid out for purchase. Watch your step though, the cobbled street channel that carried waste down the slope is still there, fortunately not in use! Every inch of this street screams Instagram so be filter ready and stuff your newsfeed with character, quirkiness and history that just oozes with cool!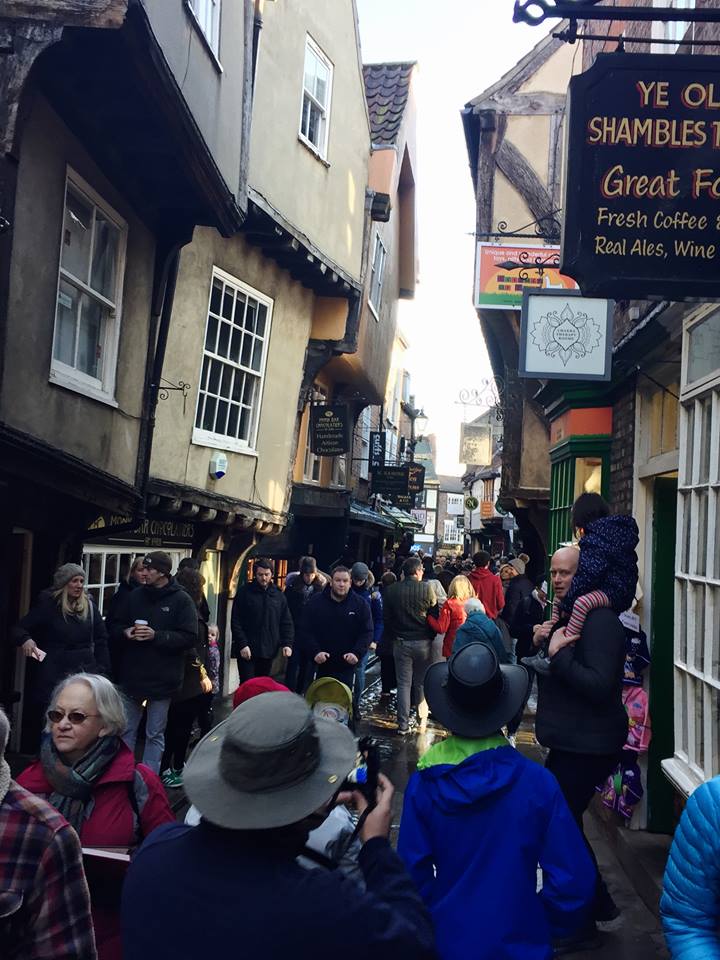 York is one of the oldest cities in the England and most haunted in the world so perhaps you're brave enough to end the day with a chilling ghost tour or grab a pint at The Golden Fleece. Built in 1503, this pub is said to be haunted by the wife of the former owner and mayor of York, Lady Alice Peckett. Look back at those photos you took and see if you captured an unsuspecting photo bomber. I wouldn't be surprised if you had some extra guests!
Whether it's Roman history, Viking invasions, awe inspiring churches, crooked buildings, wobbly streets, really old pubs, ghost tours or Harry Potter inspiration, you're sure to find yourself immersed in the unending treasures to be found discovering York!
Our European itineraries often start or end in London due to the popularity of the non-stop flights offered by American Airlines and British Airways from Phoenix to London.  We rely on preferred partners and suppliers to keep us well informed of the new and latest trends in travel.  Additionally, we refer to people we meet while traveling and dear friends living abroad.  The writer of this blog, Sarah Nicoli, has been a wonderful resource to Boutique Travel Advisors, often sharing new insights on the restaurant scene and other happenings in London. She frequently updates us on her favorite day trips and getaways from her new home of London.  Thank you, Sarah, for sharing your love of York with our readers and giving travelers more reason to explore the beautiful and scenic country of England.  Email us at info@travelbta.com to start planning your customized journey to England.
Boutique Travel Advisors is a full-service, luxury travel agency. We specialize in creating bespoke itineraries for discerning clients around the world. Please visit our website or call 480-787-1477 to speak with a dedicated travel expert. 
Are you planning an international or domestic trip? Check out our other articles to help you come prepared!
We highly recommend the purchase of travel insurance to protect your financial investment and health while traveling internationally. To purchase a policy with our preferred travel insurance company Chubb click here.
At this time, anyone that resides in CA, CO, KS, MN, MO, MT, NH, NY, PA, TX or WA is unable to purchase an insurance policy online. If you would like assistance purchasing a travel insurance policy, please get in touch with a BTA advisor.