Are you looking forward to the ultimate Mexican holiday? From admiring the crystal clear turquoise waters to diving into jungle adventures, Mexico can offer a bit of everything for everyone. The country is synonymous with incredible food, lively entertainment, incredible ancient wonders, and fabulous luxury resorts. 
However, finding the best family resorts in Mexico can be challenging for kids, teens, and parents as the options seem endless. Planning travel with children need not be stressful if you choose the right destination and plan ahead. To help you avoid reading thousands of reviews and asking every friend for advice, we compiled a list of nine fantastic resorts in Mexico that are sure to please every member of the family. 
In contrast, if you are looking for family-friendly travel ideas in the US take a look at our favorite luxury family resorts within the US.
Not just a luxurious getaway from the busy city life but also an all-inclusive fun family destination, Grand Moon Palace in Cancun, might be the right place for you this summer! While adults treat themselves to an exclusive massage and recharge their batteries during the day, the night will bring you an unlimited number of options to socialize and dance. 
The signature services and exceptional amenities are designed to ensure that each member of your family will create memories to cherish long after you have gone back home. In addition, kids will love the onsight amenities, which will keep them entertained from morning to night. 
Some of our favorites include:
The WIRED LOUNGE, complete with arcade and console video games, internet access, and a great menu of delicious snacks. 

The Playroom, filled with fun activities, including Neon Mini Golf, a 3-floor Labyrinth, Arcade, Bumper Cars, Laser Maze, and more.

The Waterpark incorporates a lazy river, a wave pool, and a variety of unique, thrill-seeking slides sure to entertain kids and teens of all ages. 

Night Shows and Entertainment

Unique Day and Night Club

Words cannot do justice to the spectacular views, gourmet cuisine, and luxurious services at Grand Velas, Riviera Maya. That is the reason why you should pack your bags and head straight to this 5-diamond resort and treat yourself to the ultimate family-friendly Mexican vacation! 
From the modern, spacious suites to the world-class spa center, everything in Grand Velas is carefully chosen to help you escape from daily life and pamper your body and soul. With its activities and amenities designed for people of all ages, Grand Velas is also one of the best luxury resorts for families with kids and teens in Mexico:
A few of their signature offerings include: 
Teens' Club includes experiences for guests between 13-18 years old. Amenities include a snack bar, billiards, video games, gaming cubicles with 40″ LED TVs, Xbox Kinect, PS3, dance floor, and karaoke. 

Organized adventures such as Snorkeling Tours, Swimming with Dolphins, Kayak Tours

 Zen Spa Experiences
Located on the Baja Peninsula, Hard Rock Los Cabos is Mexico's ultimate rock and roll destination! If you are a family looking forward to spending the days dancing to the sounds of music and sipping delicious signature cocktails, make sure to book your stay at Hard Rock Los Cabos. This is a resort that never sleeps and is extremely popular for families with teens traveling to Mexico. 
Start your day with a dip into the refreshing waters of the outdoor swimming pools, followed by a relaxing massage to treat your mind and body. In the evenings, you can enjoy the bowling alleys or treat yourselves to an explosion of flavors in one of the fine-dining restaurants. Hard Rock Los Cabos offers a lot more and is one of the best family resorts in Mexico for kids and teens with its unique amenities:
Some of our favorite amenities include: 
ROXITY KIDS CLUB™, where children spend ours participating in creative crafts, fun games, live concerts, and even jam sessions

The Cavern is a great spot at Hard Rock Hotel Los Cabos for families and children to play and hang out together. Enjoy Air Hockey, Pool Table, Xbox One, Board Games, and 8 Arcade Games. 

Music Lab. This incredible, one-of-a-kind amenity offers kids 12 and over the chance to rock out. In addition, kids receive expert instruction and accelerated stage training.

 Live Entertainment and Shows Day and Night
Water sport activities
Rosewood Mayakoba is one of the most luxurious family-friendly resorts in Mexico. It offers privacy and seclusion, making it the perfect choice if you want to escape from the hustle and bustle of busy city life! The resort is spread on small islands, surrounded by crystal clear turquoise waters and the pristine white-sandy beach. 
Book one of the lagoon villas if you want to greet the first-morning sun rays straight from the refreshing waters of your private swimming pool. From the award-winning wellness center to a complete list of Riviera Maya Experiences, visitors have various adventures to choose from. 
Do not forget to end the day at one of the signature restaurants offering tropical and authentic cuisine journeys. If you are also wondering if Rosewood Mayakoba is suitable for teens – the answer is Yes, and here is why:
Special teen spa treatments

Four tennis courts and one of the best golf courses in Latin America

Archery Range

Mayan ruins tours and Riviera Maya water activities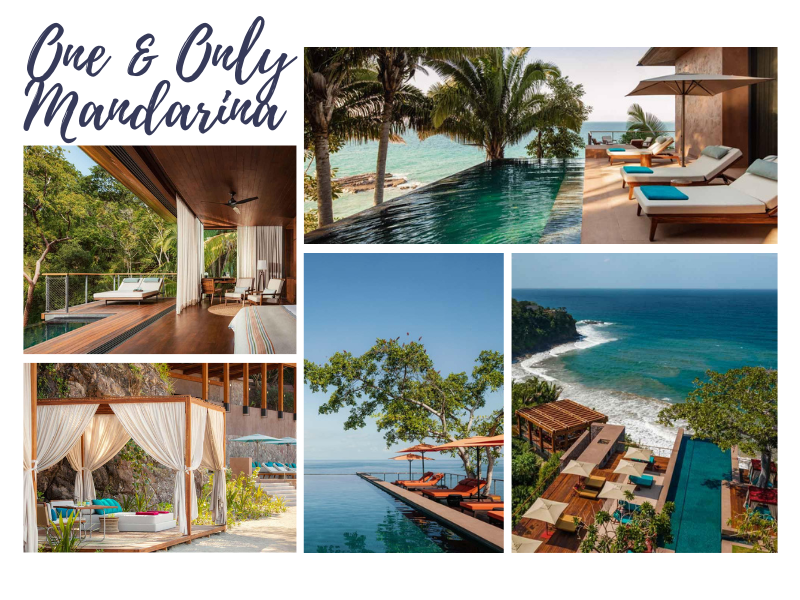 Nestling in between the lush tropical rainforest in Riviera Nayarit, One and Only Mandarina is the retreat you are looking for when planning the ultimate Mexican holiday. The resort features unique private villas and tree-houses surrounded by exotic palm trees and natural lagoons. The unspoiled nature will follow you even inside with the fabulous room's designs with raw materials and Mexican fabrics. 
While the world-class services and amenities are second to none, One and Only Mandarina is proud to offer its guests a fantastic list of experiences and adventures. 
From swimming with the sharks to hiking in the forest, there is a bit of everything for everyone. Other reasons why One and Only Mandarina is one of the best resorts for kids and teens in Mexico are:
Ocean Adventures

Foodie Experiences

Polo & Equestrian Club
Suppose you are looking forward not only to treating yourself to a luxurious holiday but your entire family, including your pet. In that case, you should book a stay at W Punta Mita. The resort will treat each member of your family as royals and will exceed your expectations. 
The hotel features a unique green and blue walkway made of more than one million tiles, which will take you directly to the fabulous swimming pool and the private white-sandy beach. That is not where the artistry and sophistication of the hotel end, though.
Spending a day at the spa center surrounded by unspoiled nature is one of the best ways to recharge your body and soul. So if you are wondering what the other members of your family will do – do not worry, as W Punta Mita is one of the best family-friendly resorts for kids of all ages in Mexico:
Surf School

Whale Watching Adventures

Jungle Excursions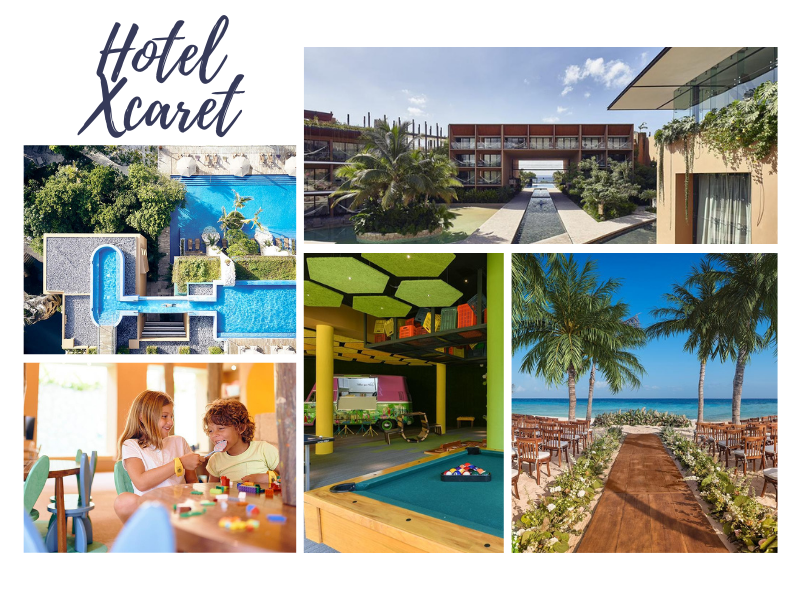 Can you imagine a resort that gives you everything you could potentially ask for? From gastronomical experiences to deluxe amenities, Hotel Xcaret is the place to be this summer. The unique All-Fun Inclusive concept makes Hotel Xcaret one of the best resorts for families with kids and teens in Mexico. 
The experiences organized by the resort will help you dive into the Mexican culture and traditions and make you fall in love with the crystal clear blue waters of the ocean and the unspoiled nature surrounding you. Dive straight into the experience with:
Expedition of archaeological sites

Zip-lining in Riviera Maya

Drive a Monster Truck

Guests of the resort receive unlimited access and transportation to all parks of Grupo Xcaret: XCARET, XEL-HÁ, XPLOR, XENSES, XOXIMILCO, XPLOR FUEGO, XAVAGE AND XENOTES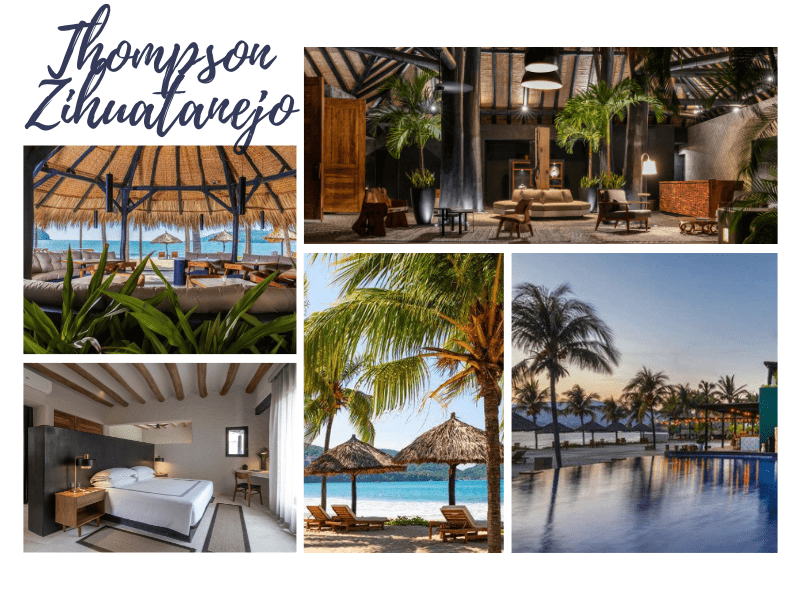 Thompson Zihuatanejo is not only of the best resorts for teens in Mexico, but it is also one of the most sophisticated and luxurious hotels in Latin America. Visitors are first greeted by the friendly and professional staff and then escorted to the modern and spacious suites. 
Each room is a true masterpiece with the unique combination of materials used – from natural woods to artworks. Every detail is carefully chosen to bring the aesthetics and authenticity of Mexican culture and traditions. As you can already imagine, the rooms are pretty spectacular. However, what awaits you outside will make you fall in love with the resort. 
Spend the day relaxing on the private beach or dive into one of the fabulous outdoor swimming pools. Make sure also to try the activities, which make Thompson Zihuatanejo one of the best resorts for teens in Mexico:
 Guided cultural tours

 Horseback Riding Lessons

 Two 18-hole golf courses
Positioned at the tail end of one of the most beautiful beaches in the Riviera Maya, Palmaïa is an exclusive beach resort perfect for adventurous families. The hotel focuses on connecting guests to nature and the sanctity of life. Palmaïa seamlessly integrates its surroundings, including the naturally occurring cool-water cenotes, respects local culture, and balances tradition with modern amenities.
Because all guest suites offer fully furnished balconies with ocean views, families can enjoy the cool breezes and calm atmosphere. In addition, families with older children and teens can enjoy suites with swim-out access to the infinity pools. Although this is great for teens, with younger children preferences tend to be the Oceanfront Family Suites.
Families looking for engaging and stimulating children's programs are pleased to learn that Palmaïa operates a Waldorf-inspired children's activities program. Child Care professionals are trained to create an environment of creative thinking, natural play, and device-free time in the Children's Kingdom. While the children are cared for and entertained, adults can participate in wellness programs that
heal and restore
.
Guests also enjoy high-end yet environmentally-friendly amenities. Families with dietary restrictions will be impressed by the onsite dining. Restaurants offer extensive plant-based options and impeccable cuisine. However, the real jewels of the resort are the Architects of Life and Rituals of Sound programs. 
Are you ready to plan your ultimate Mexican vacation? Which one of these eight best family-friendly resorts in Mexico will you choose for your next vacation? 
Boutique Travel Advisors is a full-service, luxury travel agency. We specialize in creating bespoke itineraries for discerning clients around the world. Please visit our website or call 480-787-1477 to speak with a dedicated travel expert. 
Are you planning an international or domestic trip? Check out our other articles to help you come prepared!
We highly recommend the purchase of travel insurance to protect your financial investment and health while traveling internationally. To purchase a policy with our preferred travel insurance company Chubb click here.
At this time, anyone that resides in CA, CO, KS, MN, MO, MT, NH, NY, PA, TX or WA is unable to purchase an insurance policy online. If you would like assistance purchasing a travel insurance policy, please get in touch with a BTA advisor.