A working mom and a busy teenage daughter always want more time than they have together.  So, leaving their daily routines for some time well spent exploring New York City could not have been a better way to experience, share and connect with each other!  This mother-daughter duo had an amazing, memorable experience in the Big Apple, staying three nights at the luxurious yet inviting Intercontinental New York Barclay.   The newly renovated property radiates from undergoing the most ambitious restoration in its history.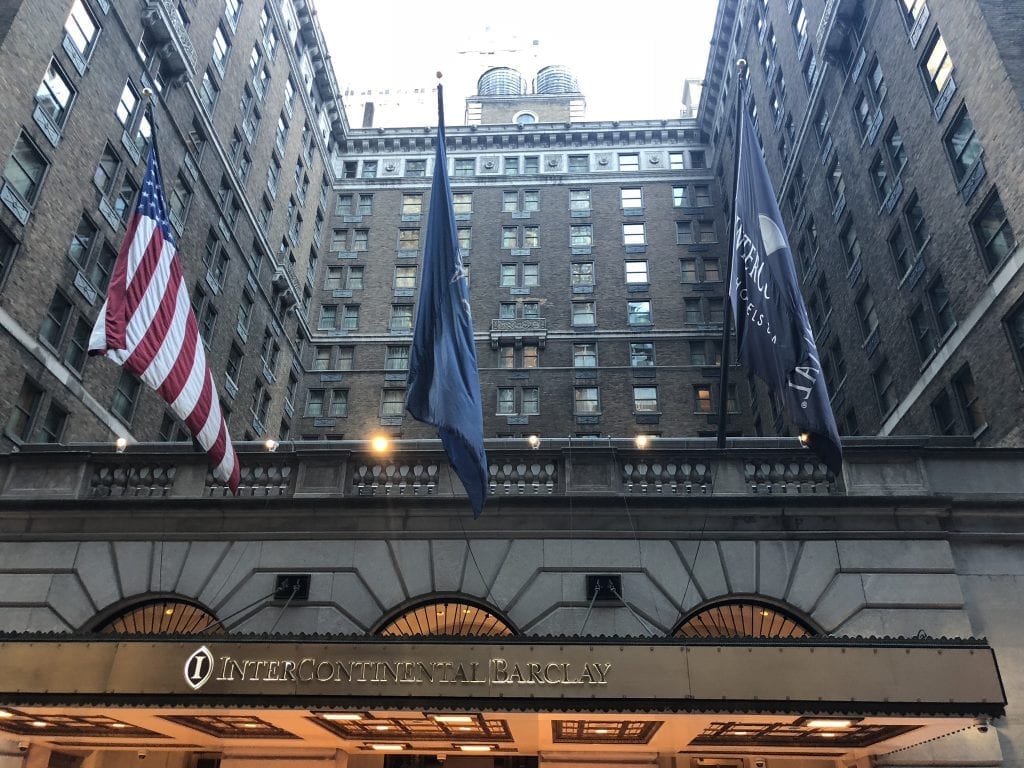 Staying in the heart of the city, mother and daughter were able to experience much of the City walking from one place to another.  On day one they took a jog through Central Park stopping at places of interest and were mesmerized by the size and volume of everything around them – the height of the buildings, the endless streets, the array of people, the grand presence of commerce and the magnitude of shops and eateries.
There is a charming neighborhood corner store (located on the northwest corner of Lexington Ave and East 48th Street) named Ashley's which became a routine stop for breakfast fixings, fresh fruit and light night eats, leaving and returning to the Barclay.
This mother-daughter weekend emphasized quality time together and discovery of everything to see and do throughout the City including: Central Park, 9/11 Memorial, Statute of Liberty, Ellis Island, Empire State Building, Grand Central Station, Chinatown, Broadway, the Met and more.  One of the highlights was Jenny surprising her daughter with tickets to see Justin Timberlake, who happened to be in concert in New Jersey the same weekend.
What did you like about New York City?
Chloe (Daughter): I liked all the tall buildings and skyscrapers and how there were so many different things to do.  This city never sleeps! 
Jenny (Mom):  I liked having so many choices available – food, entertainment, shopping, taking in history, etc.
What was your most memorable experience?
Chloe (Daughter): My favorite experience was going to the Statue of Liberty.  I liked how you could go inside of it and the beautiful view.  It gave me a sense of pride to be an American.
Mom (Jenny):  9/11 Memorial was a very moving experience – the symbolism of the water, names engraved on the base of the North and South tower memorials, seeing a few white roses to commemorate the birthdays of those who lost their lives and hearing the story of the survivor tree.  Next trip, I would definitely go through the 9/11 Museum. 
What else did you do in the Big Apple?
Chloe and Jenny:  We went on a tour of the financial district, took a ferry to the Statue of Liberty and Ellis Island, walked through Central Park and Grand Central Station, walked by the Empire State Building, saw The Band's Visit at the Barrymore Theatre, walked down Times Square after, went to the Justin Timberlake concert and went to the Met.  We packed in so much in such a short period of time; makes us want to come back for more!  To book a tour in New York City go here.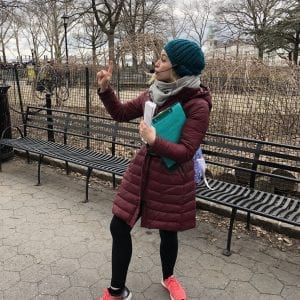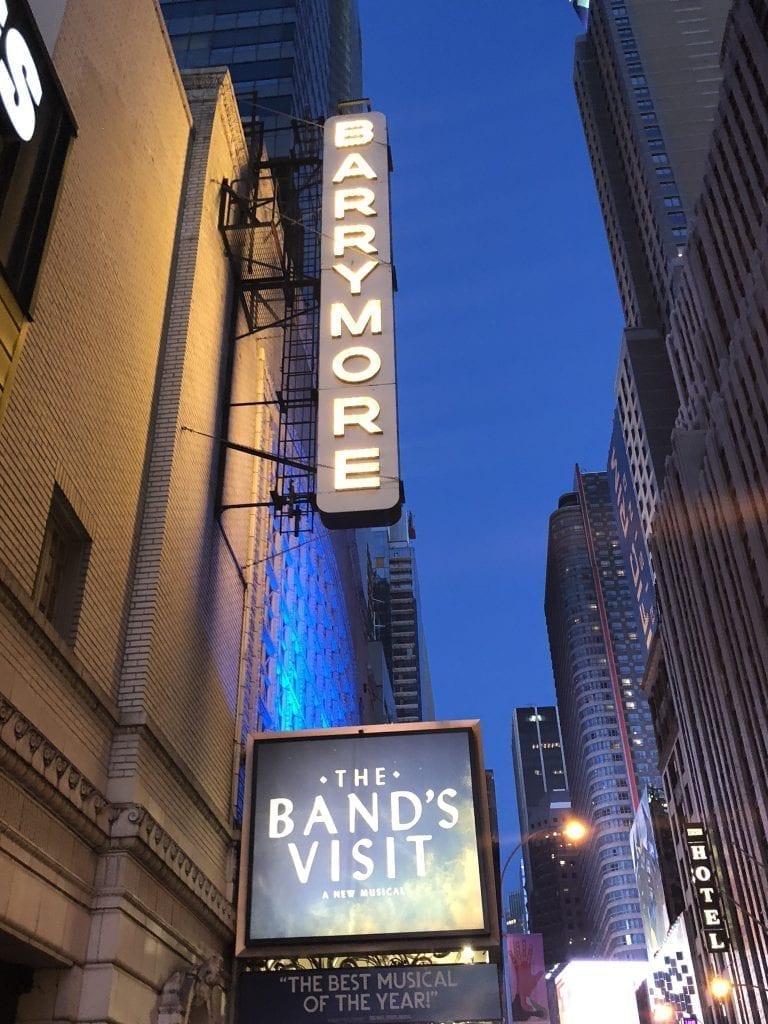 Jenny and Chloe obtained their tickets to The Band's Visit and Justin Timberlake from our amazing supplier, the day of each show through our amazing events supplier, Events365.   This supplier is known for selling tickets below the prices found from other online ticket sellers.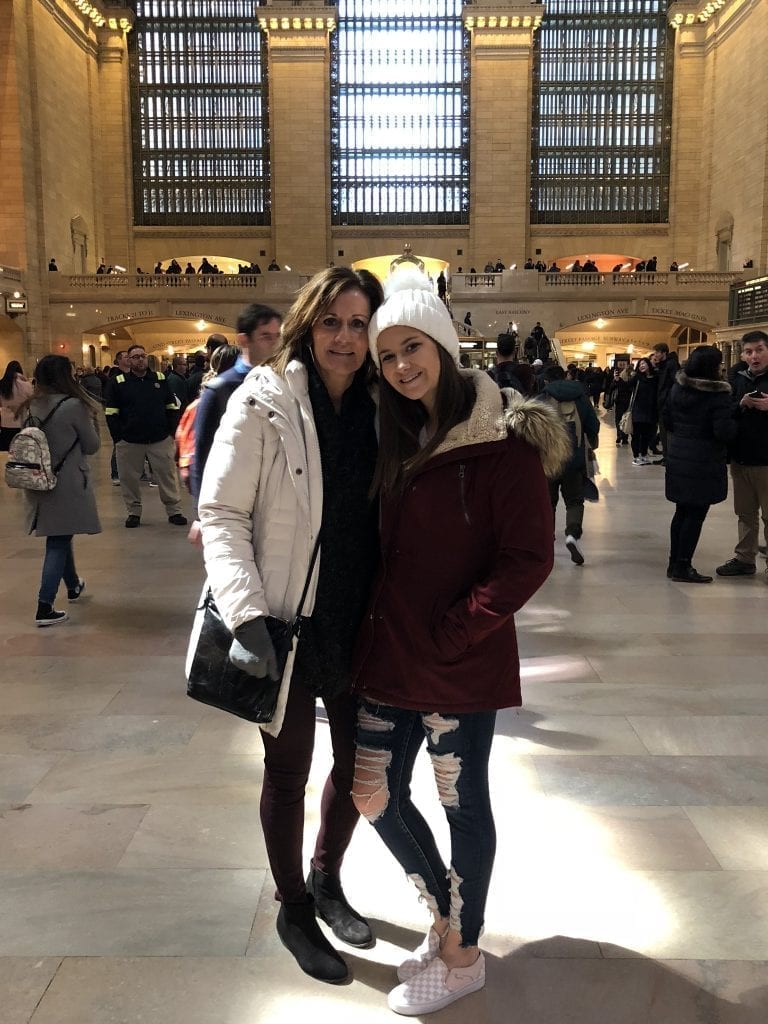 Tell us about the Barclay.
Chloe (Daughter):  The hotel was so fancy!  The entry was very European.  I also liked how well the housekeeping would come almost every time we left to tidy up!
Jenny (Mom):  The hotel staff was very friendly and accommodating, and the hotel had a beautiful entry.  Comfy beds and cozy robes as well!
What did you think of the food where you at?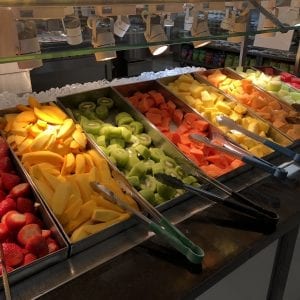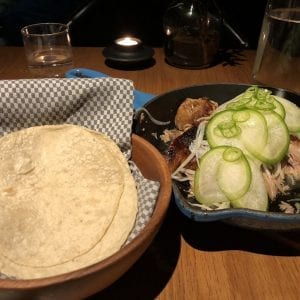 Chloe (Daughter):  The restaurants were all very good.  We went to Cosme to celebrate my mom who will leave teaching to begin a new career at the end of this school year.  I liked Joe's Ginger the best.  The food was delicious.  We also grabbed a lot of quick late eats at Ashley's next to our hotel.  It was great to have this as an option because we were out late and were usually hungry on our way back to the hotel!
Jenny (Mom):  I loved getting away from the chain restaurants that become too often our routine and having so many places to choose from to eat.  We ate at great restaurants – Cosme and Joe's Ginger.  Yum!  We ate quick eats at Maison Kayser and Little Collins.  We also enjoyed lunch from food trucks populated by many business professionals before we visited Grand Central Station.  From the lines, we didn't need convincing that this was a must-do in New York.
Why are mother-daughter travels important to you?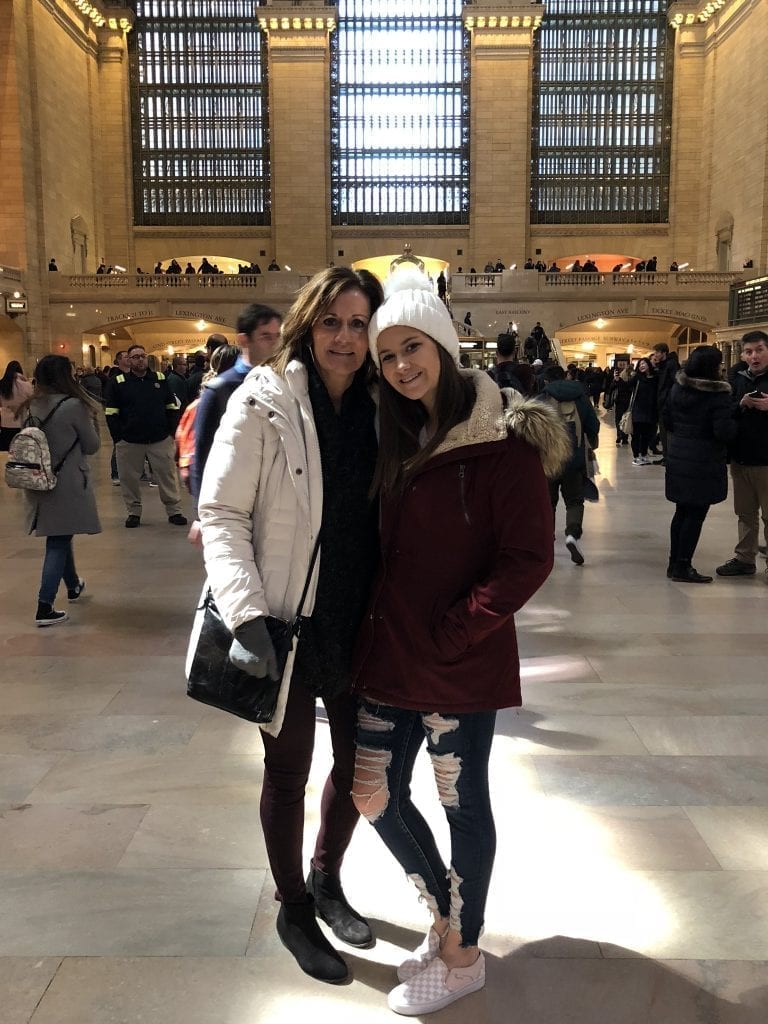 Chloe (Daughter):  I love spending time with my mom.  She's the best!  I just don't get enough time with my mom and traveling as mother and daughter helps us catch up on one-on-one time! Plus, we don't have to compromise with my dad and brother but can do what girls like to do.  The memory of this trip with my mom will stay with me forever!
Jenny (Mom):  Mother and Daughter trips are so important as we both are so busy in our day-to-day routines and getting away gives us time to catch-up while building new experiences/memories together.  I will always treasure that the first time in NYC was with my daughter!
Where will your mother-daughter journey take you next?
Chloe (Daughter):  Some place warm! My mom and I love to lay out in the sun!
Jenny (Mom):  I will second that!  I see us exploring a beach town, maybe Mexico?
BTA enjoyed planning this mother-daughter weekend for Jenny and Chloe.  Please contact info@travelbta.com to learn how we can curate the perfect experience for you!
Boutique Travel Advisors is a full-service, luxury travel agency. We specialize in creating bespoke itineraries for discerning clients around the world. Please visit our website or call 480-787-1477 to speak with a dedicated travel expert. 
Are you planning an international or domestic trip? Check out our other articles to help you come prepared!
We highly recommend the purchase of travel insurance to protect your financial investment and health while traveling internationally. To purchase a policy with our preferred travel insurance company Chubb click here.
At this time, anyone that resides in CA, CO, KS, MN, MO, MT, NH, NY, PA, TX or WA is unable to purchase an insurance policy online. If you would like assistance purchasing a travel insurance policy, please get in touch with a BTA advisor.