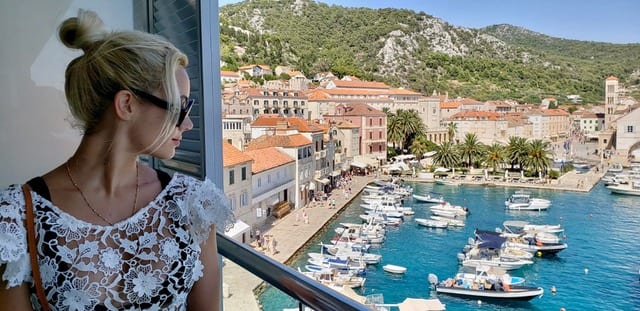 A conversation with Kendall Gossman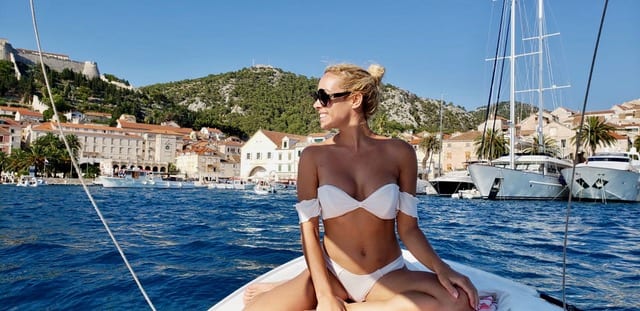 A love and appreciation for travel is a quality that one is either born with or develops slowly over the course of a lifetime. Those of us who travel often recognize the incredible sense of fulfillment and wonder that travel can bring, while understanding the inevitable challenges and barriers to embarking on these grand adventures. While our instagram photo feeds are full of beautiful views, incredible food and the most flattering images of our smiling faces the reality of travel is often more complex.
Kendall Gossman is one of those wonderfully rare people who have had the privilege of both growing up traveling as a child and rediscovering it's joys in adulthood. She is an explorer, a yoga teacher and a wife. Our conversation with this beautiful soul was enlightening and inspirational.
1. When did you first develop your love of travel and how has it evolved over the years
I was fortunate to grow up with parents who appreciated the importance of traveling and seeing the world. My dad was a Navy pilot and my parents were stationed in Southern Spain for a portion of his service. They did so much travel and exploration together during these years, and thought it was important for my sister's and I to experience Europe and other parts of the world during our upbringing. We traveled as a family through Spain, Italy and Africa. As a result, I believe my love of travel was ignited as a young girl. Because I was a college cheerleader, I had little time to travel throughout college and study abroad like many of my friends. I had almost forgotten the joy and incredible fulfillment i felt when embarking on a new adventure until I met my husband and discovered his love for travel. We started traveling early on in our relationship and feel that while our journeys have taken us further an further from home they have brought closer together as a couple.  
2. Do you feel that you and your husband have similar travel styles?
My husband Andrew did not grow up traveling as I did and only really discovered the joy of travel after college. Once he realized how much there was to see and experience in the world he never wanted to stop. We started traveling together very soon after we met, first within the US and then abroad. We had so much fun exploring new places while getting to really know each other as well. Our first international trip was to the Caribbean where we visited so many different islands and really fell in love with each one. One of my favorite things about our relationship is that we both crave adventure, exploration, and seeing new places. He is an incredible planner, so he always maps out the most amazing adventures for us and I am lucky enough to just go along for the ride! We both are night owls so we love to explore a city until the early hours of the morning, but we also love to rent a scooter and spend all day adventuring. We don't do a whole lot of relaxing while we travel though – that's for sure! We like to see and do it all whether in Washington D.C. or Mykonos!
3. What was your first trip back to Europe like as an adult?
Shortly after our Caribbean adventure Andrew and I decided we wanted to go to Europe together. Our first trip was to Southern Spain and Greek islands. My parents had lived in Spain before I was born. It was their dream to own a home there and retire in the country that had brought them so much happiness. When I was 19 my mom suddenly passed away. They were never able to live out their dream or go back to Spain together. Because it was a place my mom loved so much it was important for me to go back there and experience it in the way I imagined my parents had when they were young and in love. Andrew understood this and embraced the places I needed to visit to retrace my parents young life and feel closer to my mom. We went Ronda, Estopena, Casares… we ate in restaurants my parents had eaten in, walked down the streets they had once strolled and soaked up the culture and history that has been there for thousands of years as they had done decades earlier. Each day was an adventure which filled our hearts. 
4. What have been some of your biggest challenges with planning travel
As mentioned previously, my husband is an amazing planner so ever since I've known him he has always taken the lead on planning our adventures. I typically suggest places I want to see and once we agree on the country/cities we want to visit, he builds our itinerary (I'm lucky). However, the biggest challenge for me is that I want to do it all without being conscientious of a budget. I have a dream of what I want the trip to be, and my husband crafts a realistic version of my vision if that makes sense! We're hardly ever in a hotel… I can see the value of staying in a stunning hotel in Hawaii, but in Europe you want to be outside of your room… I would make an itinerary that is not possible for us to ever do and he takes my vision and fits it into a budget.
5. Do you feel that travel has changed you in any way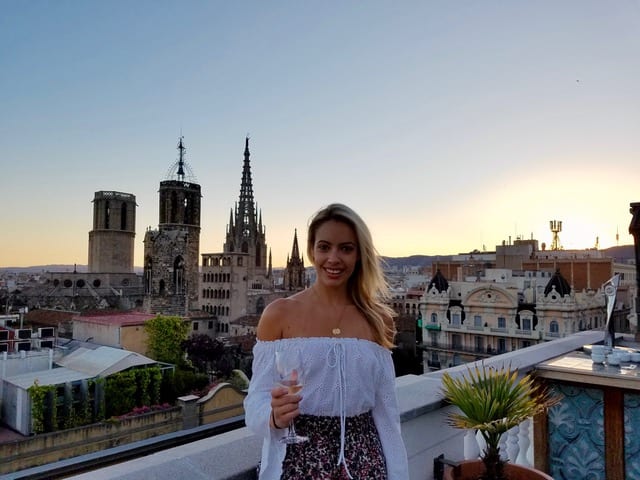 100%. Travel has opened my eyes to different cultures and slices of life. It teaches you about history, perspective, language and exploration! But at the same time, while there are so many differences, there are also so many similarities! Whether you are in Los Angeles, Mykonos, or Marbella people generally have a lot in common – we love good food, good wine, fun nights out with friends, relaxing in the sun, and lively music to dance to! Traveling has helped me understand that no matter where you are in the world the desire to experience joy, happiness and kindness are things we all have in common… the world becomes a lot more intimate and less intimidating once you can understand that. I am always a bit sad when I meet people who don't have a desire to travel because I believe if they had only started or taken a chance their lives would change and their world would open up in so many ways.
6. What are some of your favorite travel experiences
 -Exploring the various beaches in Santorini – most notably hiking down to red beach and then jumping in the refreshing crystal clear Aegean sea and watching the sunset in Oia
-Walking the cobble stone streets of Old Town Marbella and eating the most mouthwatering fresh fish and homemade gazpacho.
-Taking a boat out on the Adriatic in Croatia (captained by my husband) and touring the Pakleni Islands which are a dozen stunning islands off the coast of Hvar. We explored caves, coves, isolated stretches of sand, nude beaches, tiny restaurants and made so many memories. 
-Renting a 4-wheeler in Mykonos to explore the entire island and discovering private beaches that were our own, meeting locals with whom we became fast friends, getting lost on small dirt roads and doing it all spontaneously embracing the unknown. 
-Taking a water taxi in Croatia to a nightclub on a private island off of the coast of Hvar
-Krka National Park in Split, Croatia…you take a maze through a jungle filled with wildlife, lush greenery, and majestic waterfalls. It's truly remarkable! 
To name a few…
7. Is there a place you have visited that has surprised you in either a good or bad way?
Yes! Croatia surprised us in both a good and a bad way. We honeymooned in Split and Hvar and it was an incredible adventure. I was stunned by the natural beauty and the ancient architecture and all of the history. It was one of the most picturesque and stunning places I have ever seen. BUT…the food was absolutely terrible. In our opinion, Croatia's culinary scene has not yet caught up to the influx of tourists traveling there. It was a confusing cross between Mediterranean and Russian dishes. It was all part of the journey and adventure though!
8. How would your describe your style of travel?
I would describe my style as high-energy, adventure seeking, with the goal of blending in with the locals. By that I mean, I am not a fan of guided tours or waiting in endless museum lines. My husband and I like renting a scooter or captaining our own boat and crafting our own adventures! I have high taste in the way of accommodations and dining, but at the same time also love frequenting local whole in the wall restaurants! In certain places, like Santorini, for example I would place a higher priority on luxury accommodations (i.e. private negative edge pool with a view of the caldera) whereas in Mykonos or Barcelona I prioritize the location of my hotel – as long as it is modern, clean, and reasonably upscale with an excellent location to the city center, I am happy!
9. If there is one place you could go back to what would it be?
Santorini! We spent just under a week there several summers ago, and it was so incredibly romantic and the natural beauty was remarkable. I think we watched the sunset in our private pool looking out over the caldera and blue Aegean sea every night! The white washed villages and the incredible food are just a few more reasons to go back!
10. What advice would you give someone who is worried about traveling outside of the US?
I am somewhat "naive" when it comes to the risks of travel. I live my life with rose colored glasses and believe the best of people giving them them benefit of the doubt. As far as advice, I would say don't over think it. The vast majority of people in the world are good, kind and helpful. I've always had amazing experiences because I trust that humanity is generally good . The people in places we visit value tourism and the money it brings to their local communities. Be open to trying new things and embrace new cultures, perspectives and ways of life. Travel often and as much as you can. If finances are a concern, understand that there are ways to experience the world no matter what your budget may be. Go off peak, explore places that are off the beaten path and no matter what don't wait. None of us know how long we have on this earth and before you know it life passes you by. Because my mom died so young my biggest worry is being unable to see all the places I want to see so I embrace the opportunity to take on any new adventure that comes my way.
Boutique Travel Advisors is a full-service, luxury travel agency. We specialize in creating bespoke itineraries for discerning clients around the world. Please visit our website or call 480-787-1477 to speak with a dedicated travel expert. 
Are you planning an international or domestic trip? Check out our other articles to help you come prepared!
We highly recommend the purchase of travel insurance to protect your financial investment and health while traveling internationally. To purchase a policy with our preferred travel insurance company Chubb click here.
At this time, anyone that resides in CA, CO, KS, MN, MO, MT, NH, NY, PA, TX or WA is unable to purchase an insurance policy online. If you would like assistance purchasing a travel insurance policy, please get in touch with a BTA advisor.