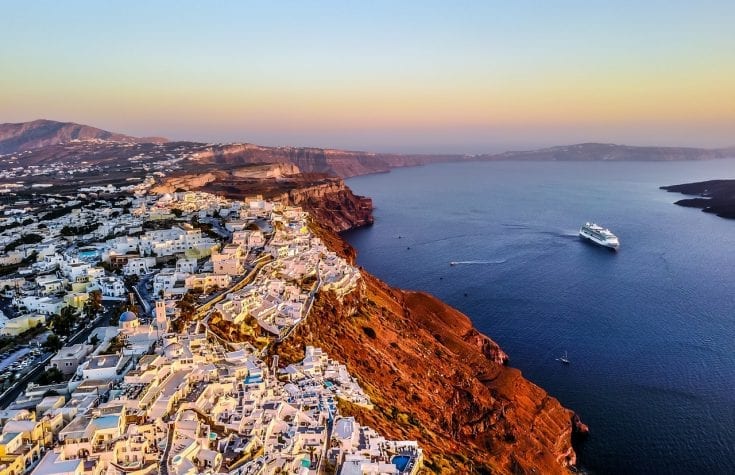 As a child of the 70s, I fondly remember the hit TV show, The Love Boat. Although the focus of the popular TV show centered around romantic/comedic vignettes, my attention always seemed to be on the ship itself, the activities, fine dining, the exotic ports of call and the experience of cruising in luxury.  The cruise industry for the vacation traveler was in its infancy back then but I am convinced that The Love Boat had a profound impact on today's 40-billion-dollar cruise market.  Looking back, it certainly had an impact on me.
Today, 40 years and more than 30 cruises later, I have experienced cruising from a variety of different perspectives.  I have cruised as a daughter, a single adult, a bride, a mother, a girlfriend and a business associate.  From the three-day weekend cruises to the transatlantic crossings and all the others in between, each cruise experience has yielded an abundance of adventures and wonderful memories to fit each chapter in my life.
As my travel experiences have grown in sophistication throughout the years, so too has the cruise industry.  Cruise ship dining for example, has grown in elegance and culinary complexity.  Initially, dining was limited to a set table assignment where one would enjoy the same table mates and wait staff the same time each day throughout their voyage.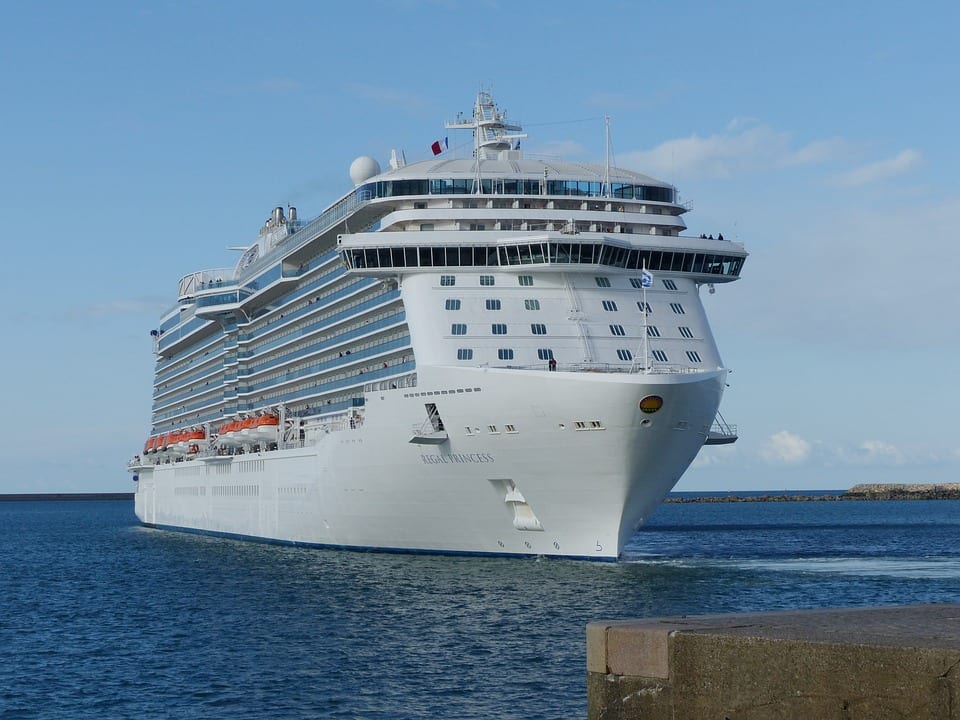 While that option is still available, today's cruise adventurer has many more choices and Princess Cruise Lines is leading by example.    Anytime Dining, a trademark feature on Princess Cruise Lines provides flexibility and freedom for their guests to dine when and with whom they would like throughout the evening.  Princess also offers a variety of specialty restaurants to elevate one's dining experience including, but not limited to, prime quality steakhouses; sushi bars; Cajun and Creole cuisine; seafood bistros; BBQ cafes; and Italian trattorias.  Many of Princess' specialty restaurants feature world-class restaurateurs such as Curtis Stone, Ernesto Uchimura, Angelo Auriana, and Michelin star Chef Emmanuel Renaut.
A favorite dining "fall back" option of mine is a romantic steak and lobster dinner for two on our own private balcony.  I recently had the pleasure of cruising the Caribbean aboard the Regal Princess.  I had enjoyed her maiden voyage in the Mediterranean in 2014 and was thrilled to have the opportunity to sail aboard her again. My favorite dining experience of this latest cruise was unquestionably the Chef's Table Lumiere.  Reserved only once per evening for 12 guests, we were given a behind-the-scenes galley tour with champagne and hors d'oeuvres and then proceeded into an elegant private dining room.  Our dining experience included an extravagant multi-course dinner created and hosted by the ship's executive chef with wine pairing for each course presented by their sommelier.  It was truly a magnificent experience.
While good dining is paramount to any vacation, a cruise experience offers a host of other extraordinary advantages. For me, the most attractive benefit to cruising is the opportunity to see and experience multiple destinations effortlessly.
I unpack once in my stateroom, yet I travel to a variety of destinations with no personal effort at all.  I may start in Barcelona and end in Venice, … but I will wake almost every morning to a different destination along the way such as Athens, Naples, Florence or Rome.  I often think of my ports of call as "destination samplers" whereby I can seek out new places and new adventures and then go back again later to the truly spectacular places.
For my days at sea, the ship itself is also a destination.   Unlike Captain Stubing's Love Boat, today's cruise ships offer a wealth of diversions for nearly every interest.  I can be as involved as I want to be with activities such as rock climbing, simulated surfing, dancing, wine tasting, cooking classes, art auctions, arcades, casino gaming, bingo, star gazing, Broadway shows, live music and more.
As I look back at my early years of cruising with a sense of nostalgia, I can't help but be thankful for the influences The Love Boat has made on the cruise industry.   Before that show, virtually no one had heard of the idea of taking a vacation at sea on a ship.  Today, cruising offers the ultimate vacation in value and convenience with a variety of cruises to accommodate any individual's taste and budget.  I also find it somewhat serendipitous that Princess Cruises named the original Love Boat cast members as "godparents" of the Regal Princess, my most recent cruise ship experience.
Boutique Travel Advisors is a full-service, luxury travel agency. We specialize in creating bespoke itineraries for discerning clients around the world. Please visit our website or call 480-787-1477 to speak with a dedicated travel expert. 
Are you planning an international or domestic trip? Check out our other articles to help you come prepared!
We highly recommend the purchase of travel insurance to protect your financial investment and health while traveling internationally. To purchase a policy with our preferred travel insurance company Chubb click here.
At this time, anyone that resides in CA, CO, KS, MN, MO, MT, NH, NY, PA, TX or WA is unable to purchase an insurance policy online. If you would like assistance purchasing a travel insurance policy, please get in touch with a BTA advisor.