BTA is changing the travel experience and creating unique and authentic itineraries around the world! Here are a few of the articles and TV segments which showcase BTA's co-founders Janet and Angie and their amazing team of travel professionals.
Kim Parizek of
Boutique Travel Advisors
suggests the
Hopper
app. "This tells me when to buy tickets based on algorithms from the previous year's bookings," she says. "For example, if I want to travel from JFK to London on June 20, 2020 and want to buy my air tickets at the cheapest from this point forward, the app tells me from airlines that reported what day it will be the cheapest and when I should expect prices to start going up."
If you find a travel deal that interests you, be sure to do your homework before you agree to book," says Angela Rice, co-founder of  
Boutique Travel Advisors
, a travel agency in Paradise Valley, Ariz. "Research the reputation of the company, verify the location of a hotel, check out reviews and visit websites directly.
If you've ever had to plan a
vacation
, you know the responsibility—and pressure—of the task. There's browsing endlessly for affordable airfare (that seems to fluctuate every hour), finding a central hotel with all the amenities, and spending hours booking restaurant reservations. Thankfully, these travel agents are here to help…Another helpful tip is to "buy a very colorful and flat passport holder that is easy to find in a flash." Kim Parizek from
Boutique Travel Advisors
carries a pink one, which allows her to spot the passport in her carry-on amidst the chaos of customs or security."
Janet Semenova would tell you that she is the yin to Angela Rice's yang. That's the secret sauce when it comes to success for the co-founders of Boutique Travel Advisors in Paradise Valley, Ariz. "One person cannot be great at everything," Semenova said. "We all have our strengths and weaknesses." For Semenova, her weaknesses in business are Rice's strengths, and vice versa. That has helped the young agency see success since its founding less than two years ago
With triple digit summer temperatures being a daily norm, Phoenicians anxiously await cooler fall weather. As the school year starts early in most of the valley, October offers the opportunity for a mid-semester break. Being one of the few states in the country to have this custom, fall break creates a unique time for AZ families to travel together while avoiding crowds and finding much lower rates than Summer and Winter seasons.
The best time to visit Hawaii depends on the specific place where you want to stay. I think that it is important to remember that Hawaii is comprised of 8 major islands and a series of smaller islets, most of which are uninhabited. Each island in Hawaii has it's own unique ecosystem, microclimates, and biodiversity. While they are all considered tropical islands, the climates vary dramatically from island to island as well as within an island itself. In every season, there are areas of Hawaii that can provide immense natural beauty and a plethora of activities.
Are the travel experts of yesteryear making a comeback in the Valley?
It sounds like a throwback to the pre-TSA days but, like mom jeans and fanny packs, travel agents are making a comeback, according to NBC News and Vogue. This time, they have buzzier names – concierges and advisers – and niches.
Boutique Travel Advisors (BTA), started as a passion project for Janet and Angie, born out of their joint love of travel. Their paths first crossed while watching their children play sports together and they quickly recognized that their perspective and outlook on life would form a wonderful foundation for a business partnership. Founded in 2017, the firm has seen rapid growth and national recognition. Co-founders Janet and Angie have won awards, been featured on local television and written up in multiple publications
Traveling to and from some locations means paying for a hefty flight ticket, especially if you fly first class. Prepare your budget because these flights are typically an expensive ride. Please note that airfare prices are sporadic, so actual prices may vary. "The market rates change constantly based on availability, season of travel, and other demands for all flights," explains Angela Rice, co-founder of
Boutique Travel Advisors.
It's a New Year so you know what that means—grab your calendar and start planning trips of a lifetime! Janet Semenova, Co-Founder of Boutique Travel Advisors, says this year it's all about packing up the ENTIRE family and hitting the open road! Her agency is seeing more multi-generational families making a point to travel together.
You could say that Angie Rice's business plan turns the traditional travel agency model on its head. Instead of asking where her clients want to go, she goes to places she wants to sell them — and then pushes them out to her customer base.
"Our clients are looking to us for advice; they want to mirror the types of travel that we have experienced and that we choose to highlight," Rice says. "By promoting destinations that appeal to us, we control and influence the trips we book for our customers."
For cruises it's always a good idea to use a travel agent, says Janet Semenova, co-founder of Boutique Travel Advisors in Paradise Valley, Ariz.: "We can score a lot of great extra perks, savings, and shipboard credits."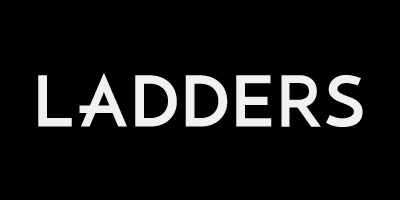 It's always possible you'll spot a deal when you book your flight, but you'll likely do better if you upgrade at the airport. Janet Semenova, co-founder of
Boutique Travel Advisors
, recommends this three-pronged approach: Sign up for a frequent flyer account, check in early—right at the 24-hour mark online, or an hour earlier than you would normally at the desk, and mention if it's a special occasion like an anniversary, birthday, or honeymoon.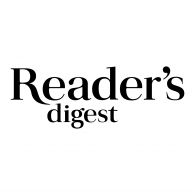 "Prepaying for as much as possible for such items as transfers, tours, and meals will reduce cash flow needs during the time of travel and help to keep you on a planned travel budget," Rice says. Many guided tours and cruises offer travelers the option to even prepay gratuities.
Long-term travel can appeal to a variety of age groups and demographics — even folks who are still in the workforce, according to Angie Rice, co-founder of Paradise Valley, Ariz.-based Boutique Travel Advisors. "Young adults are seeking trips lasting several weeks or longer, as they recognize the next phase of their life may impede their ability to travel," Rice said. "And younger professionals — including medical residents and law students in between semesters — are great candidates, too. A lot of our clients are also either entrepreneurs or virtual employees who have the flexibility to travel and work simultaneously."
As I navigated life and motherhood I slowly realized that I have found a way to keep her close to me wherever I go because her spirit has infused the very fabric of my life's choices. I was living her dream and in doing so introducing her to my children. I realized that each one of the dozens of adventures we have embarked on has been a learning experience enriched by the memory of my mom.
The conference culminated with an awards ceremony honoring the leading suppliers, agents and Chairman's Club producers. Scenic Luxury Cruises & Tours and Globus Family of Brands were named supplier partners of the year in the cruise and land categories, respectively. Rising Stars of the Year were awarded to Angela Rice and Janet Semenova.
You may not realize a hotel is iffy until you arrive, and spotting many of the bad hotel signs is sometimes as simple as just doing your research on the hotel's website. Firstly, give the photos on the hotel's site a good look. "Hotels with a good reputation and nothing to hide will ensure that the quality of their photos is professional, accurate, and not overly edited," says Janet Semenova, co-founder of Boutique Travel Advisors. "Hotels whose photos are misleading or heavily photoshopped generally have something to hide."
Packing for a trip can be stressful, and we've all forgotten to grab something from time to time. So it can definitely be a weight off your mind when you remember that you don't have to grab any shampoo, conditioner, or soap, because the hotel bathroom will almost definitely be stocked with those.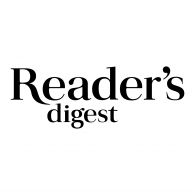 One thing you probably haven't thought about? Researching cruise ship code words. But, to ensure guests have the most relaxing atmosphere possible, most major cruise lines have come up with a variety of internal code words to use during an emergency or other situation.
"I don't think of it as upselling," said Angela Rice of Boutique Travel Advisors in Scottsdale, Ariz… "I think of how I can create a better experience, a better value proposition for my client."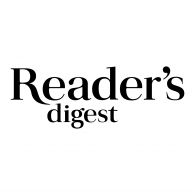 Your trip will be even more magical if you avoid these rookie moves…Angela Rice, the co-founder of 
Boutique Travel Advisors
, adds that summer is also relatively busy for Disney vacations, whereas there are typically fewer crowds in the fall.
As the weather turns to scorching triple digits, it seems inevitable to think about cooler temperatures, whispering pine trees and a breeze on the water… Angela Rice, co-founder of locally owned Boutique Travel Advisors, finds that people nowadays are looking for authrentic travel experiences.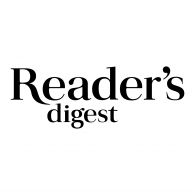 Hotel guests need to be respectful of noise control, especially in halls. This common area is not a playground for your kids or a spot to speak loudly, according to Angela Rice, the co-founder of 
Boutique Travel Advisors.
.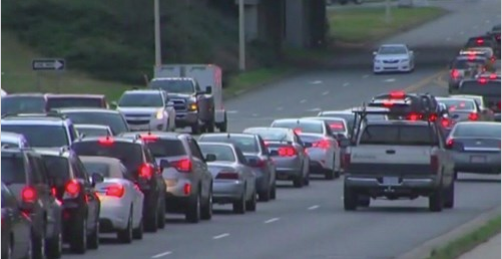 Travel agent talks new trends for summer adventure during the pandemic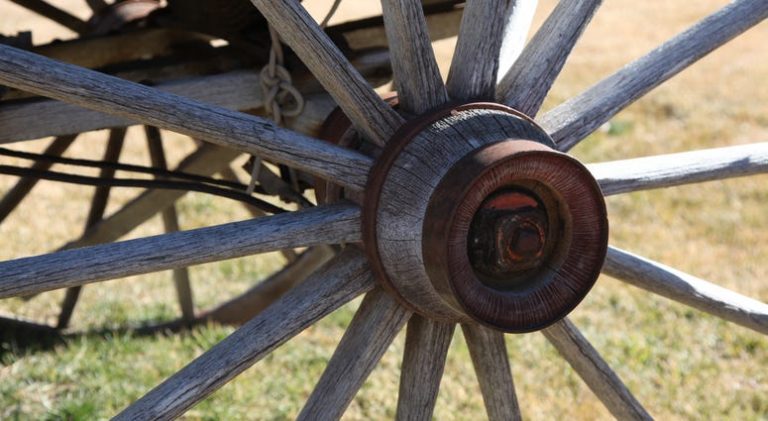 (WBBM NEWSRADIO) — Vacation destinations have shifted during the pandemic, for some.
I've flown twice during the pandemic and I'm planning more domestic trips—as long as you're properly prepared and follow the guidelines, I think it's less risky than taking a road trip right now.
Vacation properties across the country are experiencing a surge of bookings. But instead of a week or two stay people are looking for a month or even longer. Angie Rice — co-founder of Boutique Travel Advisors in Scottsdale, Ariz., joins the Noon Business Hour.
Chartering a yacht seems like a prohibitively expensive vacation option for most, but if you boil down the numbers, it could actually cost less than taking some cruises. Angie Rice of Boutique Travel Advisors in Scottsdale, Arizona, joins the Noon Business Hour.
We're looking at trip planning in the pandemic. Angie Rice, co-founder of Boutique Travel Advisors, joins the Noon Business Hour.