TURN YOUR RBN REWARDS INTO EXTRAORDINARY TRAVEL EXPERIENCES
At BTA, we understand the value of reward points and the excitement that comes with redeeming them for unforgettable travel experiences. With our extensive experience in luxury travel planning, we are well-equipped to assist you in maximizing the benefits of your reward points. Whether you're looking to redeem points for hotel stays or create a fully curated itinerary complete with unique and exciting experiences, we've got you covered.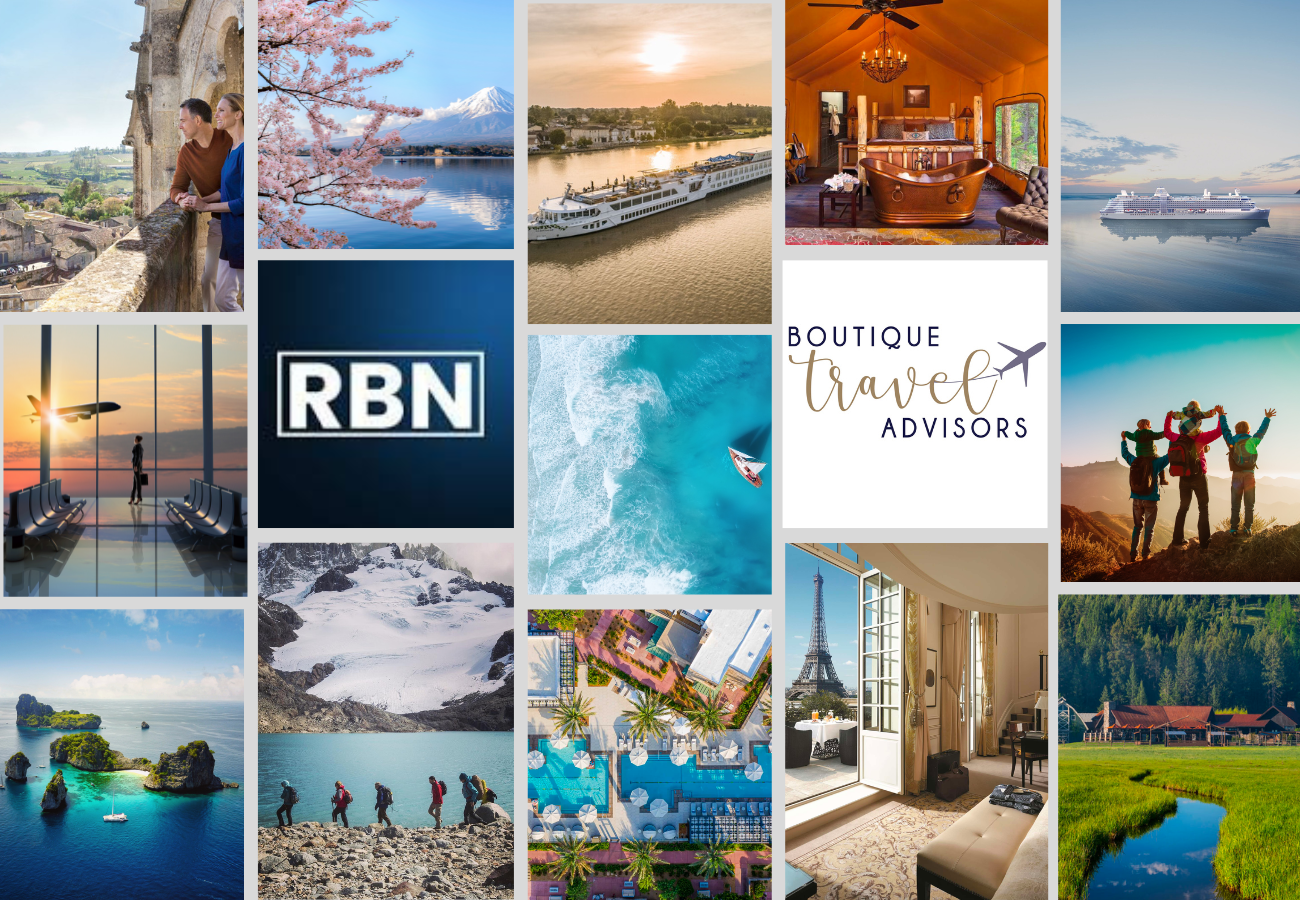 Redeem RBN Rewards Points For Travel
BTA advisors are highly trained professionals with years of industry experience. We specialize in creating unique itineraries tailored to your specific preferences and desires. The benefits of working with our team are numerous. Firstly, our extensive knowledge and expertise allow us to curate unforgettable travel experiences that go beyond the ordinary.
Whether you're seeking a luxurious beach getaway, an adventurous expedition, or a cultural immersion, we have the insider knowledge and connections to make it happen. Secondly, our attention to detail ensures that every aspect of your journey is meticulously planned, from hand-picked accommodations to exclusive activities and insider access. We strive to exceed your expectations and create moments that will stay with you forever.
Lastly, as a Virtuoso member agency, we have access to a global network of luxury travel partners, granting exclusive perks, upgrades, and VIP treatment throughout your journey. With BTA, you can trust that your travel experience will be seamless, personalized, and truly extraordinary. Our team of experts have been featured in major publications, television, radio and quoted in the news.
Other BTA advisors are available to support RBN Reward travelers. The BTA advisor assigned to you will depend on your dates, destination and style of travel.
Janet Semenova, Co-Founder
Bri Crowder, Luxury Advisor
Hallee Bathard, Luxury Advisor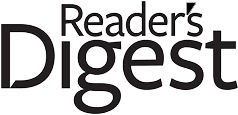 HOW WE TURN YOUR RBN REWARDS INTO TRAVEL EXPERIENCES
MEXICO
Puerto Vallarta, a stunning coastal city in Mexico, offers a perfect blend of natural beauty, vibrant culture, and exquisite cuisine.
300,000
Estimated RBN Points/Person
5 Nights Accommodations
All Inclusive Food and Drinks
Airport Transfers
Snorkeling Experience
ATV Adventure
CANADIAN ROCKIES
From historic Vancouver and Victoria to UNESCO-listed Jasper and Banff National Parks, this is an unforgettable adventure.
350,000
Estimated RBN Points/Person
8 Nights Accommodations
8 Breakfasts/3 lunches/2 dinners
Guided Experiences
Luxury Vehicles
Expert Travel Director
SPAIN
Embark on an 8 night adventure to Barcelona, Seville, Granada and Madrid. Experience incredible food and culture.
450,000
Estimated RBN Points/Person
8 Nights Accommodations
7 Breakfasts/5 lunches/2 dinners
Luxury Transportation
Guided Experiences
Tour Leader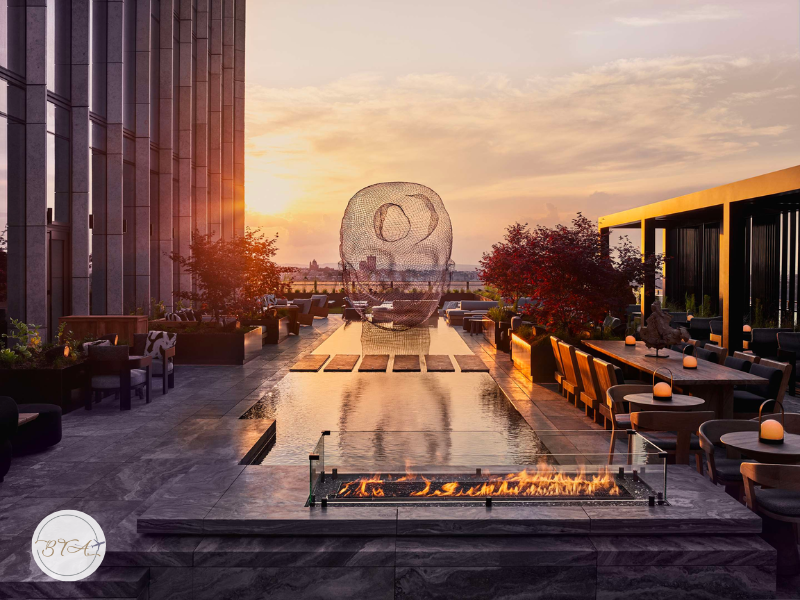 NEW YORK CITY
The newly launched flagship Equinox Hotel has become a centerpiece to the $25 billion Hudson Yards development on Manhattan's West Side.
150,000
Estimated RBN Points
3 Nights Accommodations
Virtuoso Amenities
Daily Breakfast
Resort Credit
Upgrades/Early Check-In/Late Check-Out Based on Availability
PARIS
Esprit Saint Germain boutique hotel, feels like a chic private residence and is ideally situated on the Left Bank in the heart of the ultra-chic Saint Germain des Prés.
180,000
Estimated RBN Points
4 Nights Accommodations
Virtuoso Amenities
Daily Breakfast
Resort Credit
Upgrades/Early Check-In/Late Check-Out Based on Availability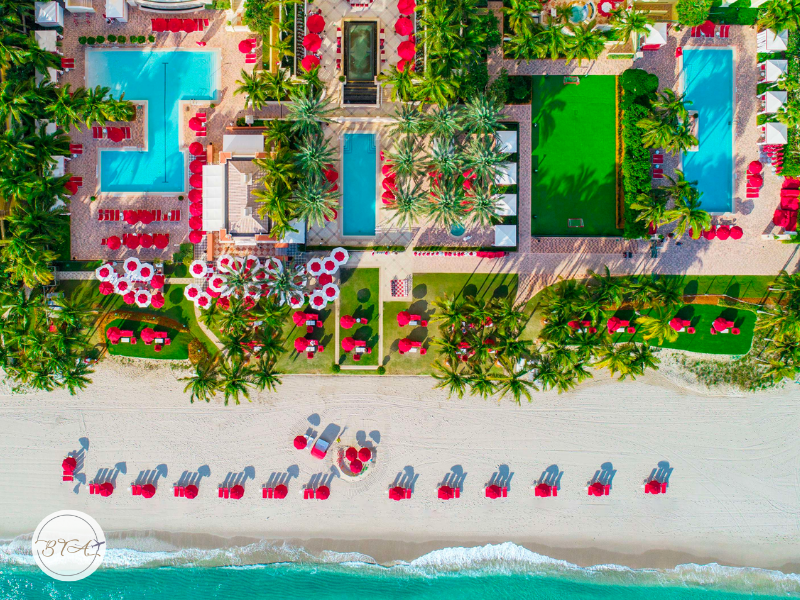 MIAMI
The Acqualina Resort is reminiscent of a beautiful Mediterranean villa. This seaside haven is located on 4.5 beachfront acres in Miami's Sunny Isles Beach.
350,000
Estimated RBN Points
5 Nights Accommodations
Virtuoso Amenities
Daily Breakfast
Resort Credit
Upgrades/Early Check-In/Late Check-Out Based on Availability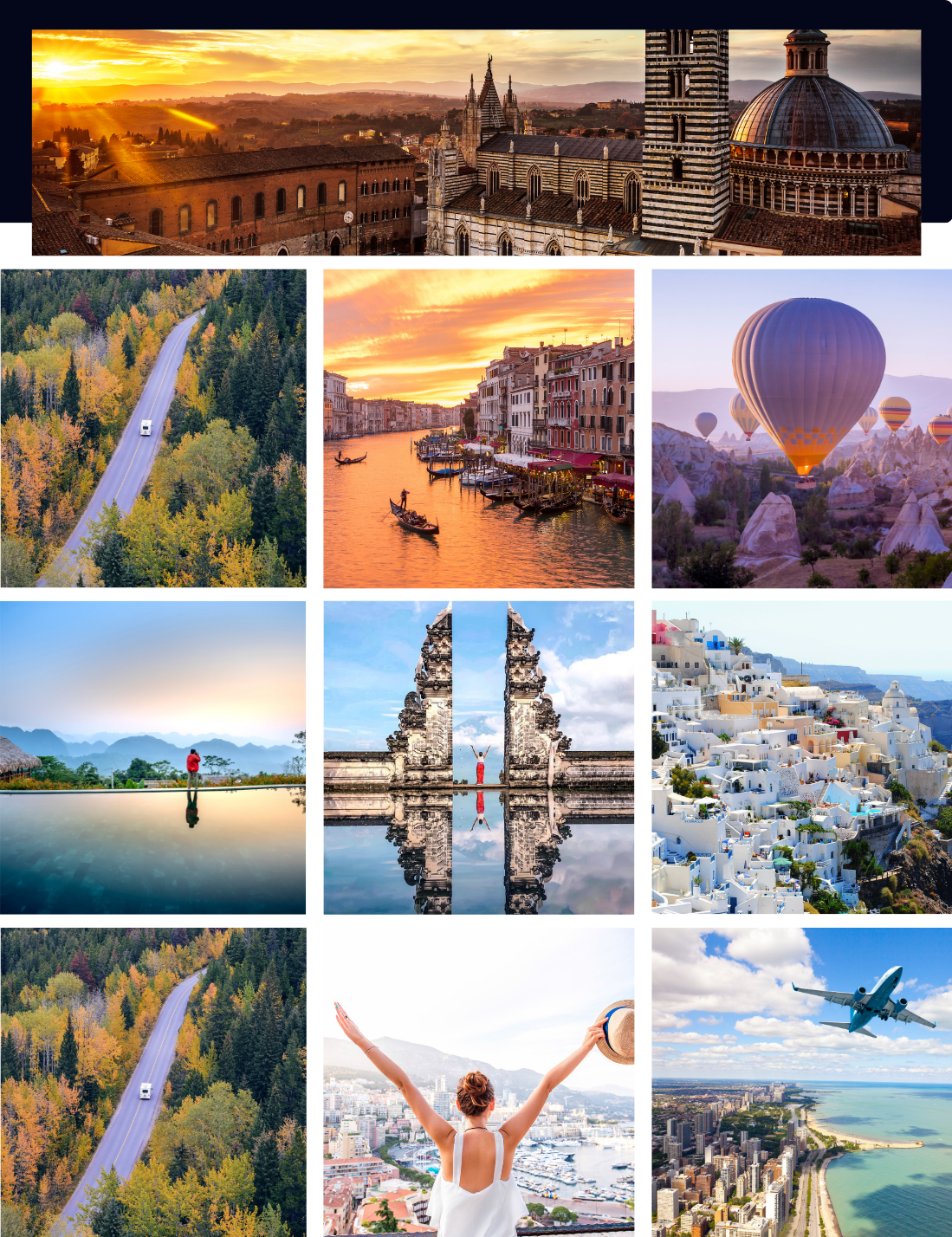 Connect With Your BTA Advisor
Please fill out our trip inquiry form and one of our trusted advisors will connect with you to schedule your first discovery call.
Group Adventure
"We recently traveled to Norway for our annual group trip of 12 and then onto Denmark with BTA. This was our third trip using BTA services and once again they did not disappoint. We joke that our trips are like adult summer camp…There is zero thinking required when BTA is...
Heidi P
Scottsdale
Oct 12, 2022
Girls trip to Portugal
"Just returned from a week long girls trip to Portugal. What an amazing experience! Janet and her team did a great job organizing tours, choosing the best hotels, and giving us great information on restaurants and areas to check out on our "free" days. Boutique Travel uses an app that...
Siobhan L
Pennsylvania
Sep 19, 2022

Paris and London Multigen
"Angie created the perfect experience for our family, which included our 3 teenagers and a parent in her 70s, to Paris and London. The guides were engaging and extremely knowledgeable. The drivers were also wonderful! The hotel choices were perfect for what we needed! Thank you again to BTA! We...
Nikki O
Chicago
Sep 18, 2022
20th Wedding Anniversary
"We were also lucky enough to take a 7 night cruise on a small ship with the Seabourn cruise line. What a wonderful experience… Not only was the ship beautiful, the attention to detail from the staff was above and beyond what we expected… Additionally, as a professional artist in...
Sara B
Scottsdale
Sep 12, 2022
Family vacation to Europe
"We just returned from the most wonderful family vacation to Europe…We have two teenage boys so we needed an active vacation and we have one really picky eater…We ziplined through the Black Forest, canoed through the canals in Strasbourg and hiked up mountains for the most fantastic views. Her assistance...
Christine S.
Aug 25, 2022
BTA planned an amazing trip…
"BTA planned an amazing trip for my friend and I to Cambodia and Thailand. As two active senior ladies traveling together we were nervous to be going to such a far off destination without a group but wanted to explore on our time in a relaxed atmosphere. BTA organized a...
Luda N
Mar 1, 2021

We had a great trip to Slovenia and northern Croatia
"We had a great trip to Slovenia and northern Croatia. We would have never thought to visit these countries prior to BTA and they orchestrated a fantastic trip for our family , including a 12 and 15 year old. We had the best of a true outdoor and active experience...
Lucas R
Mar 1, 2021
We had an amazing trip…
"We had an amazing trip to Australia, New Zealand and Hawaii, much to the credit of Angie and Janet with Boutique Travel Advisors. They helped us frame up the trip with hotels based on our preferences, provided transfers, and recommended excursions to meet our interests, while making sure we had...
Jan S
Mar 1, 2021
INCREDIBLE!!
"It was mid March when I realized our family's dream of a European getaway was going to stay a virtual pin on my Pinterest travel board for the foreseeable future. We lived for weeks glued to our television, in a pandemic purgatory wondering if we would ever travel again. When...
Brooke G
Scottsdale
Mar 1, 2021
Highly Recommend BTA!
"Highly recommend BTA! Working with Angie changed my perspective on travel.  I was a little skeptical of paying a planning fee but now I understand the value of this service fee.  What a difference from self-booking!  Loved having everything organized and our itinerary accessible from my phone.  We received an...
Hiedi H
Mar 1, 2021